How long will we have to wear face masks for? Your questions answered
15 July 2020, 10:26 | Updated: 19 July 2020, 23:46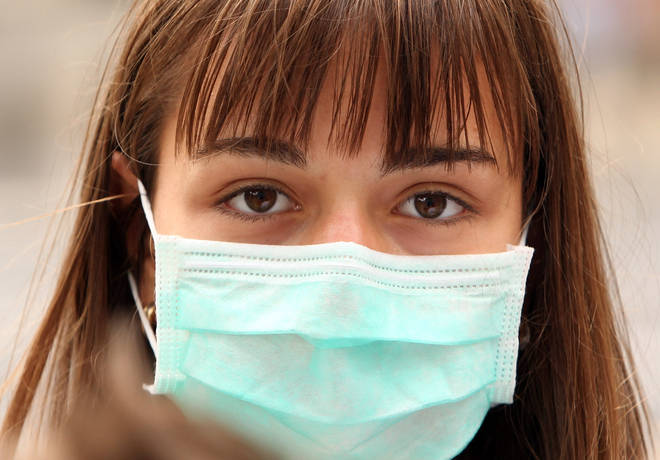 Face coverings are about to become part of our everyday routine.
Since the news was announced that mandatory face coverings must be worn inside shops in England from July 24, it's got us all wondering just how long the masks rule will go on for.
With face coverings already compulsory on public transport in England and in shops in Scotland, it felt like only a matter of time until face masks were introduced indoors south of the border.
So just how long will it be compulsory to wear them? Read on to find out all the facts: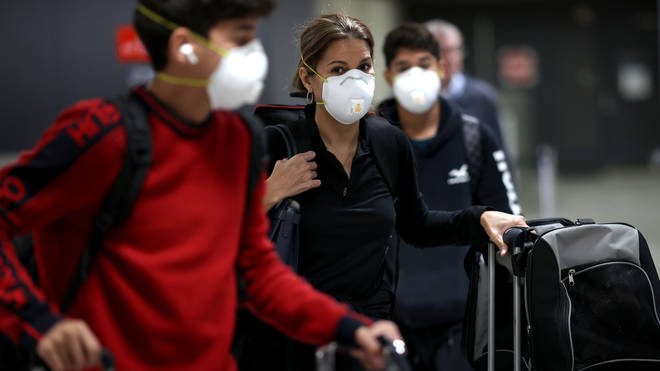 How long will we have to wear face masks for?
It looks like face masks or coverings are here to stay.
Sources within the government have warned they will become part of the "new normal" as the UK gets through the pandemic.
An inside source at the Cabinet told the Mirror newspaper: "We are not doing this with a timeline in mind. This is part of the new normal.

"Until we get a vaccine we are going to have to be doing a lot of these things.
"We are not going to be doing this for a few weeks and then giving up. It's part of a wider package of measures, such as social distancing."

Shadow health secretary Jonathan Ashworth said: "Matt Hancock couldn't tell us how long we'll need to be wearing face masks but they should be honest with the public and be clear that it's likely to last for months until we find a vaccine or we are safely through the pandemic."
The news comes after Matt Hancock announced face coverings must be won in shops from July 24.
The government's health secretary warned the public that more measures may be put in place, and that the new rules will be introduced "in chunks".
Mr Hancock replied: "We don't anticipate that at this point. We of course keep all things under review but in the first instance the proposal, in the same way we brought this in on public transport and NHS last month, is to bring this in in chunks."
Speaking in the House of Commons yesterday (July 14) he said: "In recent weeks we have re-opened retail and footfall is rising. We want to give people more confidence to shop safely and enhance protection for those who work in shops. Both of these can be done by the use of face coverings.
"Sadly sales assistants, cashiers and security guards have suffered disproportionately in this crisis. The death rate of sales and retail assistants is 75% higher amongst men and 60% higher amongst women than in the general population."
Anyone who does not follow the guidelines can be fined up to £100, reduced to £50 if paid within two weeks.