Captain Tom Moore birthday: How to donate to his NHS fund and total he's raised so far
30 April 2020, 10:00 | Updated: 30 April 2020, 10:06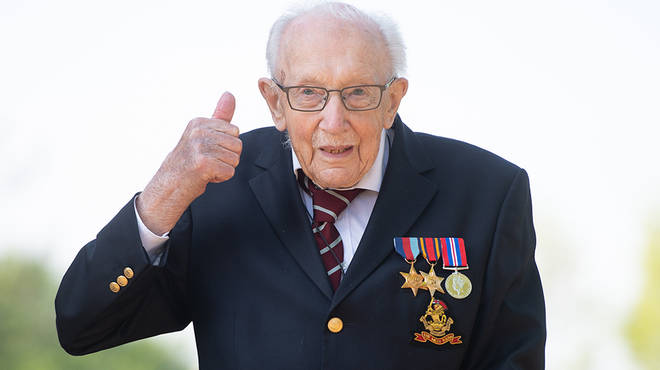 Captain Tom Moore has raised millions of pounds for the NHS and the UK has completely fallen in love with him - so how much has he raised in total? And what is his JustGiving page for the NHS?
Captain Tom Moore has become a national hero during the coronavirus pandemic in the UK and today, he officially celebrates his 100th birthday.
Set to raise as much money as he can for the NHS, the now colonol, become a household name when he vowed to do 100 laps of his garden to raise money for the NHS - and you won't believe the incredible amount he's raised so far.
Vera Lynn and Captain Tom Moore in chart battle with charity singles for NHS
Doing more than just his birthday walk, the veteran now also has a single with Michael Ball and has raised an incredible amount of money.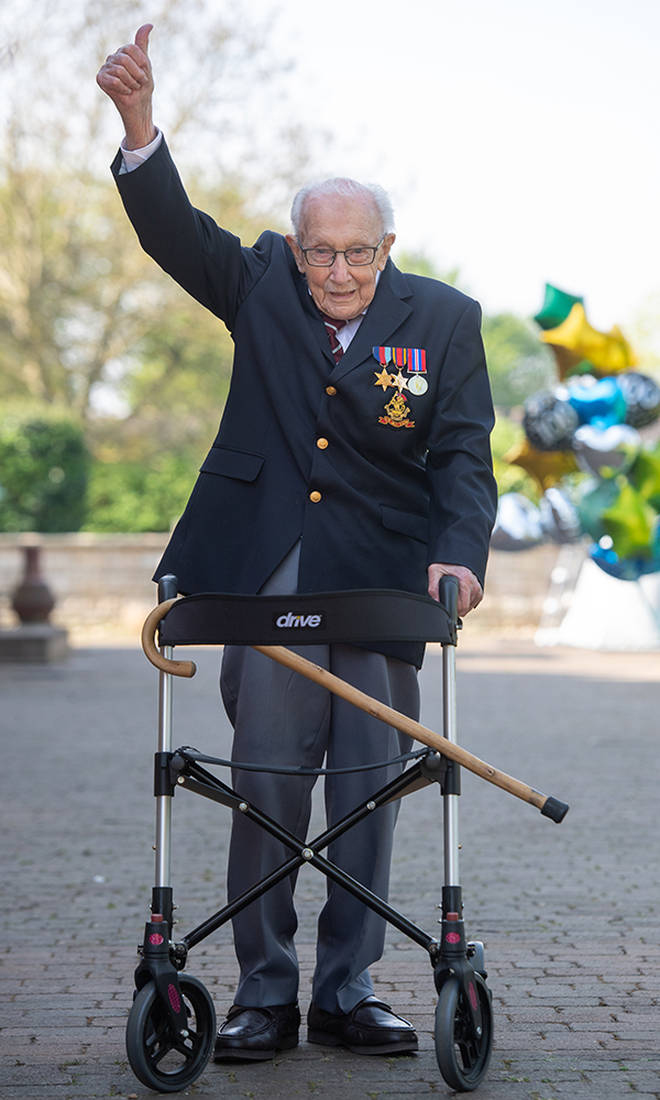 So how much has Captain Tom Moore raised for the NHS? How will the money help and what is his JustGiving fund page? Here's everything you need to know:
How much has Tom Moore raised for the NHS?
As of April 30, he's raised £30million and it's increasing massively day by day. Numbers are set to soar as he celebrates his 100th birthday with his daughter, family and the UK.
How is Tom Moore's money helping the NHS?
The money Tom has raised has been donated to the NHS Charities Together which supports more than 160 health service organisations linked to the NHS.
NHS Charities Together chairman, Ian Lush, said that the organisations had already received £35,000 each, with the money going towards the wellbeing of staff and helping patients connect with their families.
He told the BBC: "For example, we're paying for extra counselling for staff because they're going through a really traumatic time, we're paying for food packages, for wellbeing packs they can pick up after a shift and take home so they don't have to worry about shopping."

The donation money will also be spent on creating wellbeing spaces in hospitals, where staff can rest during or after their shifts.
Mr Lush said the cash will also going towards extra WiFi and electronic devices for patients to use to contact families while receiving treatment.
What is Captain Tom Moore's JustGiving fund page?
Continuing to walk in his garden and even releasing a single, you can still pledge to his cause on his JustGiving page, Toms Walk for the NHS.