Millions of over-50s may be asked to stay at home under new plans to avoid second lockdown
3 August 2020, 10:58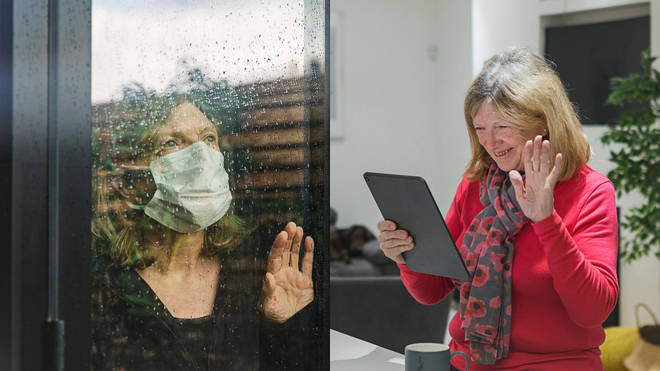 People aged over 50 may soon be told to shield under new lockdown rules.
Boris Johnson is reportedly putting together plans to avoid a second lockdown occurring in England.
According to the Sunday Times, the Prime Minister may ask a large number of people across the country to shield if there's another spike in COVID-19 cases.
Over 2 million people aged over 70 and with serious health conditions were told to stay at home back in March, after being considered 'the most vulnerable'.
However, after that advice advice came to an end in England, Scotland and Northern Ireland on Saturday (August 1), millions of over 50s could now be told to shield again over the winter months.
The report states that people aged between 50 and 70 may be given personalised risk ratings, considering factors such as age and medical conditions.
Other potential ideas include banning people from staying in each others' homes, similar to restrictions already in place in Leicester and parts of north-west England.
However, housing secretary Robert Jenrick has insisted that the report is all "just speculation".
Speaking to Times Radio, Jenrick said: "You would expect the government to be considering all of the range of options that might be available.
On talks of more shielding, he added: "That's not something that is being actively considered."
Meanwhile, the government is also reportedly considering lockdown conditions for London, such as telling people to work from home and stopping travel beyond the M25.
The prime minister was forced to postpone further easing of lockdown on Friday (July 31).