Coronavirus: Paddy McGuinness ranting at 'massive d***heads' panic-buying toilet roll will make you giggle
19 March 2020, 13:02
Top Gear host Paddy McGuinness has hit out at people who are panic-buying toilet roll during the coronavirus pandemic.
We've all seen empty shelves in our local supermarket, and Paddy McGuinness has had enough of it.
As the coronavirus pandemic continues, the 46-year-old TV star filmed himself ranting on his way to his local shop.
He said: "I'm about to risk my first big shop since all the madness happened.
"I hope there's stuff on the shelves after all the absolute tools stripped everything all the pensioners and everyone else who couldn't get to the supermarkets."
He went to speak of his dismay at the logic of stocking up on both pasta and toilet roll.
"Well, that pasta you bought and that lifetime supply of toilet roll?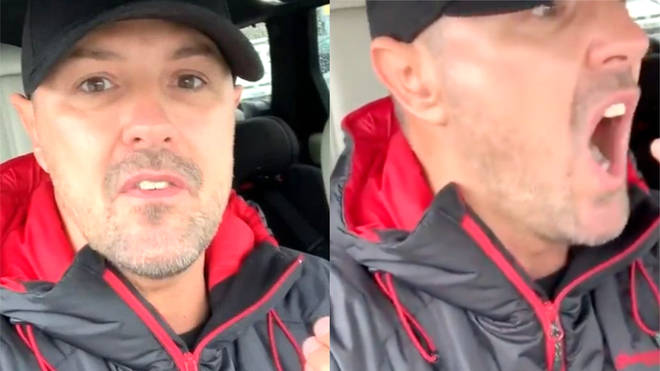 "After eating all that pasta, you wont be s***ting for a month so the toilet roll is a waste of time."
After his supermarket visit, Paddy's fears were confirmed, and he continued to blast his fellow shoppers.
"Toilet rolls and kitchen rolls shelves - still totally empty.
"Food and drink - the very stuff we need to survive - tons of it! No need to panic, there's plenty on the shelves!"
Paddy joins a long list of celebrities speaking out about the coronavirus pandemic, albeit in a slightly different tone.
Dame Vera Lynn has called for people to "pull together" during this difficult period, while Michael Bublé has called for his fans to stay home as much as possible.
Several high profile events have been cancelled for 2020 due to the outbreak, including Glastonbury and Eurovision.