Rainbows for NHS: How and where children can send in rainbow pictures
2 April 2020, 18:32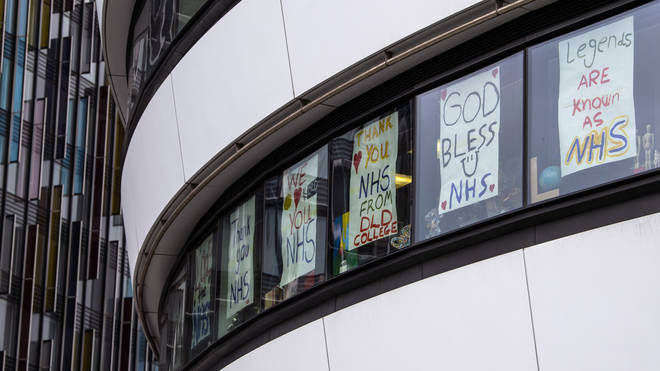 Coronavirus has got many people self-isolating and having to stay away from their friends and family, but some have found a beautiful way to keep in touch - with rainbows in their windows.
Following social distancing and school closures, children are staying connected with one another by putting their best paintings and pictures of rainbows in their windows for others to see.
The idea is to keep people smiling and in touch while spreading hope for those out on walks during this tough time.
Earlier this week, it was reported that staff at the newly-opened NHS Nightingale hospital had a job for our children to help cheer everyone up - rainbow pictures.
It was reported that staff wanted rainbows for Nightingale hospital to decorate the place in order to keep all the patients smiling while they get over the virus.
However, this has since been confirmed to not be the case, as the Facebook page was fake.
Since then, DLD College in London, which is located opposite St Thomas' Hospital and Parliament on Westminster Bridge Road, has said that children can send pictures to them instead, and they will display them across their windows.
The college is currently open, as several stranded boarders are living at the premises during the lockdown period.
The result will be a colourful and creative installation of thanks, support and recognition from children to all of the NHS staff.
Full contact information and address details can be found at the DLD College website.