Say Thanks, With Smooth: Send us your messages to people who make a difference in your life
7 May 2020, 12:37 | Updated: 7 May 2020, 12:41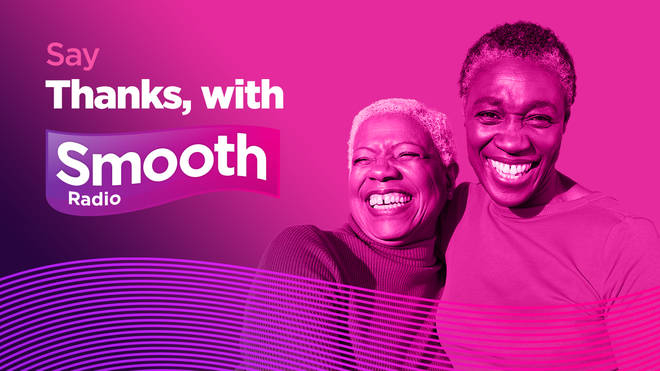 Times are hard at the moment, but thankfully we all have people in our lives that can make such a difference day-to-day.
The spread of coronavirus across the globe has forced us to stop doing things that for so long we've taken for granted.
We're being asked to social distance, to self-isolate, and in some cases to not see our loved ones, some of whom may be battling the condition. And although we might be alone, we're doing this, together – to help protect the lives of everyone.
Throughout all this, we each have people around us who help us in big or small ways, whether that be by cheering us up or by going above and beyond to make sure we're looked after.
However, we might not get the chance to say thank you, so we're giving you the opportunity to just that.
Whether it's a specific individual in your life, NHS staff, or a service like postal workers or supermarket employees. We want to hear from you about the people you'd like to thank.
Leave a message in our form below - please make sure to include your name, and as much information about the person or persons you'd like to say thanks to and why, as well as a contact telephone number for us to get in touch. You may even appear on-air to get your message out on Smooth Radio.
Thank you.