Say Thanks, With Smooth: Send us your messages for NHS Day 2020
29 June 2020, 15:52 | Updated: 30 June 2020, 11:11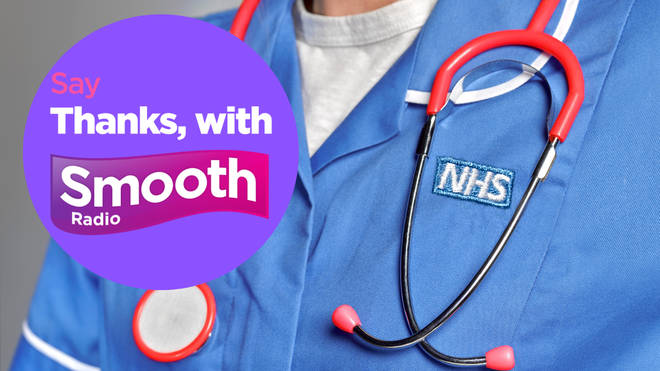 This Sunday (July 5) marks the 72nd anniversary of the NHS, and we want you to help us say thank you.
To mark NHS Day, we'd like you to send us your messages of thanks, love and support to all the health workers who may have helped you over the years.
2020 has shone a very bright light on the importance of all our doctors, nurses and carers across the nation.
Has there been a moment in your life where the NHS went above and beyond to help you or a loved one?
Whether it's a specific individual or NHS staff in general, we want to hear from you about those you'd like to thank.
Leave a message in our form below - please make sure to include your name, and as much information about the person or persons you'd like to say thanks to and why, as well as a contact telephone number for us to get in touch. You may even appear on-air to get your message out on Smooth Radio.
Thank you.