Where do I have to wear a face mask? The new rules explained
15 July 2020, 17:28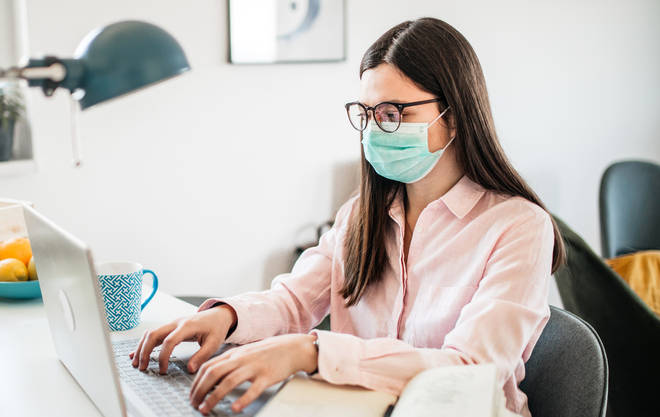 As of July 24 the rules will change for compulsory face coverings in the UK.
In a bid to battle the coronavirus pandemic, the government has announced new legislations regarding face masks in public places.
From Friday July 24, England will join Scotland and much of Europe in making it mandatory to wear a 'face covering' in shops and supermarkets, with the risk of a £100 fine for those who don't comply.
But exactly where and when do you have to wear a mask and who is exempt?
We brings all the rules and guidelines for staying safe in the UK.
What counts as a face covering?
Face coverings can be a scarf covering your nose and mouth, a cloth or a mask. The government are not advising the public wear medical masks as they want to preserve these for health staff.
The government have said that whilst face coverings are only "marginally beneficial as a precautionary measure", the rules have been put in place to protect other people from an infected person.
It is advised that face coverings should be washed as soon as possible after they are worn and that we should, as always, wash our hands often and for twenty seconds.
Where do I have to wear a face mask?
The government is constantly updating and reviewing its policy around face coverings.
Since the middle of June, 2020 there have been compulsory public places in the UK where it has become mandatory to wear a face mask.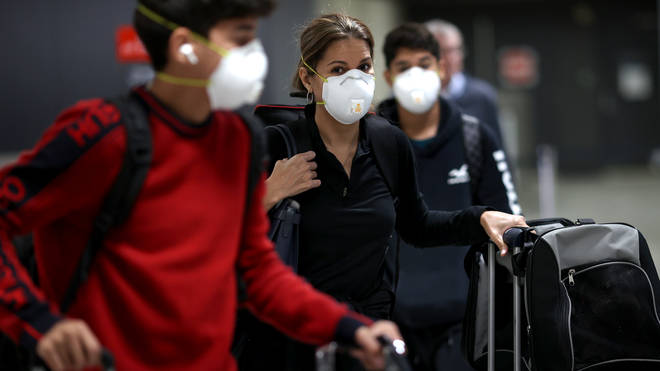 - On public transport
On June 15, face coverings became mandatory on public transport across the UK.
The rule applies to people using buses, coaches, trains, ferries, trams, the Tube or flying on planes.
Whilst it is compulsory to wear a mask while travelling, they do not need to be worn while waiting for public transport.
Taxis and private hire vehicles are excluded from the rules, but Uber have made face coverings mandatory for both passengers and drivers.
- In shops and supermarkets
As of July 24, England are following Scotland's lead and making it compulsory to wear a face covering in shops and supermarkets.
People not following the rules facing a potential penalty of £100. The charge will go down to £50 if it is paid within 14 days.
Health Secretary Matt Hancock has said the new rule will "give people more confidence to shop safely and enhance protections for those who work in shops.
"Sadly, sales assistants, cashiers and security guards have suffered disproportionately in this crisis," he added.
"The death rate of sales and retail assistants is 75% higher amongst men and 60% higher amongst women than in the general population."
- When visiting a hospital
Since June 15, all visitors and out patients visiting hospitals across the UK have to wear face coverings and are asked to wash their hands before and after putting on a mask.
Hospitals have said the face masks do not need to be medical grade - any face covering is acceptable - and in the event of an emergency, masks can be provided to visitors.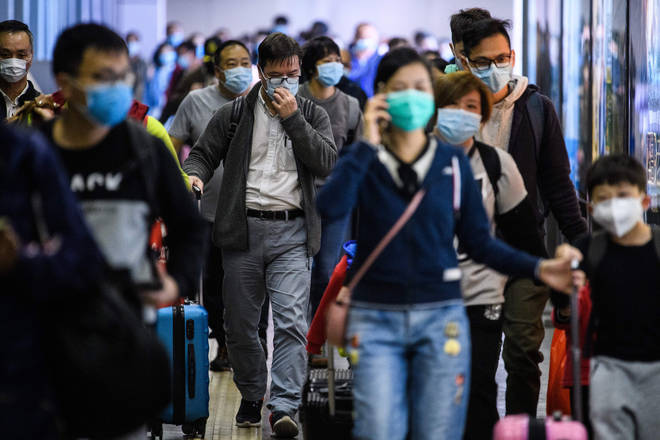 Do I have to wear a face mask in the pub?
Currently there are no rules about wearing a face mask in pubs and restaurants, but this may change.
Pubs have introduced other measures in an effort to keep customers safe, including not allowing drinks to be ordered at the bar and monitoring of bathrooms, so too many people aren't in an enclosed space at once.
The government are encouraging the public to eat out, with a 'eat out to help out' scheme for 50% off restaurant bills announced for all of August.
Environment secretary George Eustice told Sky News on July 14 that it is unlikely masks will he made mandatory in hospitality environments.
"We're not mandating the wearing of masks in pubs and restaurants, because obviously people have got to eat," he said.
It is not mandatory to wear a face mask in an office
Health Secretary Matt Hancock has confirmed that there are no plans as of yet for workers to wear masks in offices.
"It is something we've looked at and rejected," he told the BBC, but added masks would be worn in other public places "for the foreseeable future".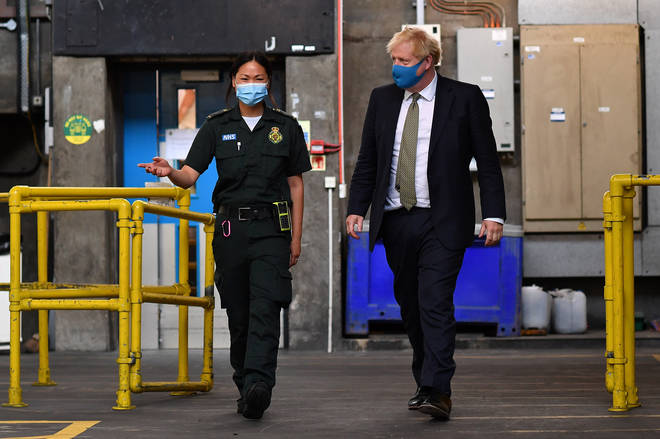 Who is exempt from wearing face coverings?
- All children under the age of 11
- People who have a disability which means they cannot put on or remove a mask
- People who for putting on a face mask would cause severe distress
- Those who are "travelling to avoid injury, or to escape a risk of harm, and do not have a face covering with them"
- If you with or assisting someone who uses lip reading to communicate
- If you are eating, drinking or taking medication
- If you are asked to remove it by a police officer or other official
- On duty employees of transport operators
- An on duty police officer or emergency responder acting in the course of their duty