Coronavirus: Why people are putting rainbows in their windows during pandemic
23 March 2020, 15:49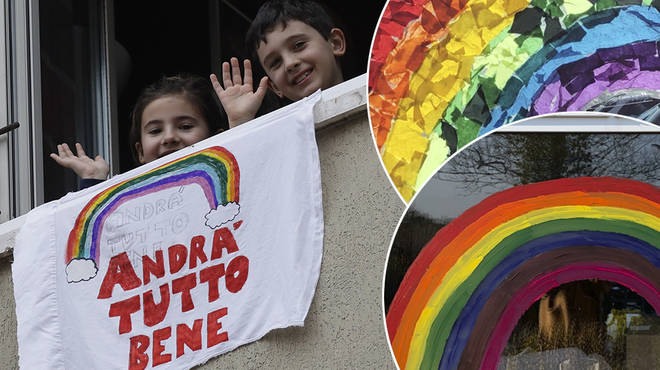 Why are people putting rainbows in their windows? The heartwarming reason you'll be seeing children's pictures on your walks.
Coronavirus has got many people self-isolating and keeping away from their friends and family but some have found a beautiful way to keep in touch - with rainbows in their windows.
Following social distancing and school closures, children are staying connected with one another by putting their best paintings and pictures of rainbows in their windows for others to see.
Eurovision Song Contest 2020 cancelled for first time in 64 years
The idea is to keep people smiling and in touch while spreading hope for those out on walks during this tough time.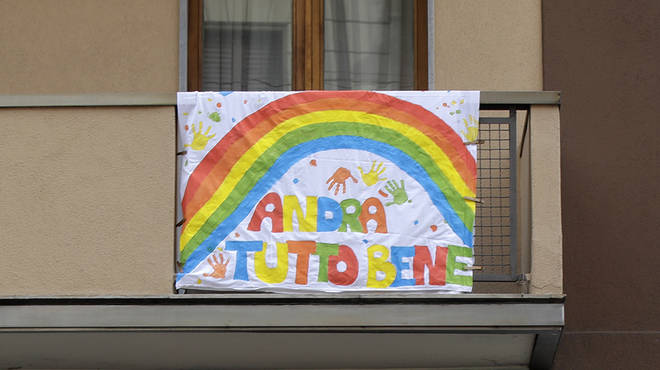 So where did the rainbow idea start? It's believed to have begun in Italy with the trend now being popular in other countries including the US, Canada, Spain and now of course, the UK.
A Facebook group has encouraged us to: "Create a rainbow picture to display in your window so that children can go rainbow spotting whilst out for walks."
On Twitter, people are using the hashtag #chasetherainbow while someone has even created an interactive map where people have put rainbows up in their window for a little hunt to keep children busy.
Schools are also encouraging the pupils they have left to get on board with the rainbow trend.