Maren Morris gives birth to baby boy as she welcomes first child with Ryan Hurd
24 March 2020, 14:18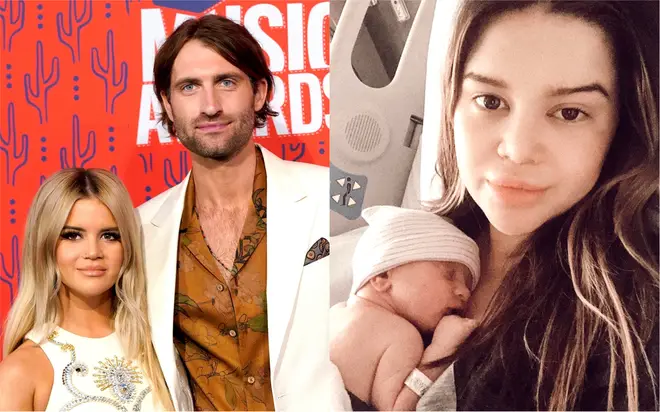 Country music star Maren Morris has given birth to her first child with husband Ryan Hurd.
The couple welcomed a baby boy on Monday, March 23, named Hayes Andrew Hurd.
Taking to Instagram, Maren posted a series of photos with the caption: "Hayes Andrew Hurd. 3/23/20. Love of our lives."
Kelsea Ballerini commented on the photos: "CONGRATS MAMA."
Actress Reese Witherspoon said: "Aww how precious. Congratulations!"
Last year, both Maren and Ryan announced the pregnancy news on their Instagram accounts, confirming they are expecting a baby boy in March 2020.
Posting a snap of her baby bump alongside 33-year-old husband Ryan, Maren wrote: "The irony is just too rich that after a year of living in the 'GIRL' headspace, the universe would give us a baby boy to even things out. See you in 2020, little one."
Singer-songwriter Ryan, who married Maren in March 2018, also posted a photo of the couple with Maren's baby bump on display.
He cheekily captioned the post: "MY BOYS CAN SWIM. BABY BOY HURD 2020! Look at her... cannot believe this life with this girl.
"Also, thank you George Constanza for this caption that I've been sitting on my entire life..."
The couple first met when they were both up-and-coming songwriters in Nashville's music scene.
Last year, Maren told People the pair planned to start a family at some point.
The 29-year-old told the outlet: "If you're going to get married, you have to have those talks beforehand anyways, and I definitely know that I want a family, and he would be such an amazing dad; he's such a kid himself.
"I love his family, and he loves my family, so we've definitely had those conversations, and they've been really fun and exciting."