Culture Club - 'The Reunion Is Not About Money'
12 June 2014, 08:18 | Updated: 2 November 2017, 15:29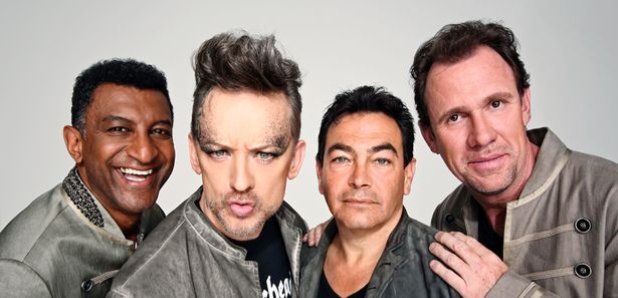 Culture Club have claimed that their reunion is not about money, but about them finding who they want to be.
Boy George, Mikey Craig, Roy Hay and Jon Moss have reunited to record a new album - their first album in 15 years - and will also embark on a UK tour later this year.
Speaking to The Mirror newspaper, Boy George said: "We've transcended our relationship I think... through time."
Moss, 56, agreed, comparing the band's split to the breakdown of his marriage in 2010: "I get on with my ex very well now - it's the same thing.
"Most people should be friends with their ex-lovers. Unless something truly terrible has happened, you have to be friends eventually, otherwise it negates why you were together in the first place."
At the height of their fame in the 1980s, the band's relationship was put under strain, with George and Moss involved in a violent dispute.
Moss recalled: "He tried to kill me with a plant pot, seriously, from two storeys up, by dropping it on my head. I tried to smoke him out and set fire to him one evening, but it wasn't very good."
However, George said that their decision to reunite for a new album and tour has helped heal old wounds.
"No-one is offering money, we don't have a record label - it had to be about us finding what we wanted to be," he explained. "The last month has really done that."
Culture Club's 11-date tour begins on December 1 at Glasgow's SSE Hydro, and ends at the Bournemouth International Centre on December 15. They will be joined by special guest Alison Moyet.
Watch the music video for Culture Club's 'Do You Really Want To Hurt Me' below: