David Bowie And Queen Recorded Unreleased Tracks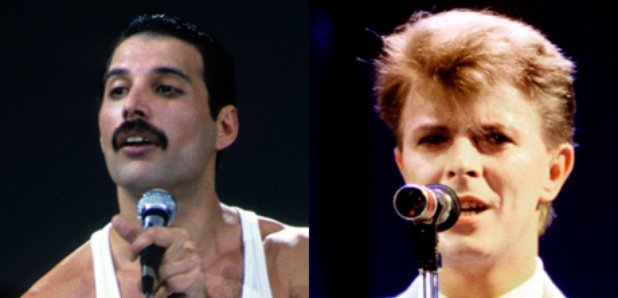 'Under Pressure' wasn't the only song to come from this legendary collaboration.
Now, this is hugely exciting news for fans of 80's rock. A former roadie has claimed that David Bowie and Queen recorded a whole batch of unreleased songs.
Peter Hince was head of Queen's road crew when the band and Bowie collaborated on their huge hit song 'Under Pressure' in 1981. He was in the studio with them when they performed and recorded it, and says that there was "other material Queen recorded with Bowie that never got released".
Speaking to the Guardian, Hince said that the recordings definitely exist: "There's stuff with Freddie and David singing together – proper full-length rock'n'roll tracks … Raw, but good."
The revelation will be published in a forthcoming book on Bowie by Neil Cossar, a music historian. In one passage, Hince recalls: "They … performed some original songs they did together and also covers. They were just jamming in the studio and it all got recorded – 'All the Young Dudes', 'All the Way' from Memphis and various rock classics."
The recording sessions took place at Queen's Mountain Studios in Montreux, Switzerland, near Bowie's home in Vevey.
Bowie died of cancer last year aged 69 and Queen's lead singer, Freddie Mercury, died in 1991 aged 45, barely 24 hours after he confirmed he had AIDS.
With this week's news that producer Nile Rodgers is working on tracks he collaborated on with the late George Michael, it seems there's a demand for new music from stars who are no longer with us.