David Gilmour Has A New Album
17 July 2015, 10:37 | Updated: 2 November 2017, 15:29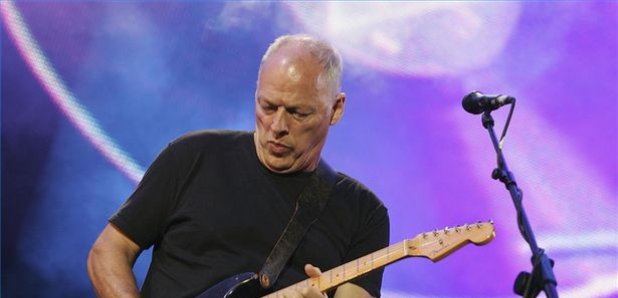 David Gilmour's new album has been revealed and its title is Rattle That Lock.
Gimour's new record is due to drop in September and the former Pink Floyd guitarist has revealed his primary lyricist will be his regular collaborator Polly Samson. Rattle That Lock will be co-produced by Gimour and Roxy Music's Phil Manzanera.
The world-wide release will be on September 18th, followed by a UK tour, including dates at the Royal Albert Hall on 23-25th September and 2-3rd October.
This will be Gilmour's first solo album since 2006's On An Island and follows the release of Pink Floyd's Endless River in 2014, which was one of the UK's Top 10 best-selling albums that year.
The official track listing for Rattle That Lock is as follows:
1. 5 A.M.
2. Rattle That Lock
3. Faces Of Stones
4. A Boat Lies Waiting
5. Dancing Right In Front Of Me
6. In Any Tongue
7. Beauty
8. The Girl In The Yellow Dress
9. Today
10. And Then...
More info on both the album and tour dates is available on David Gilmour's official website.