Dolly Parton: I'll Never Stop Singing
9 December 2014, 14:51 | Updated: 2 November 2017, 15:29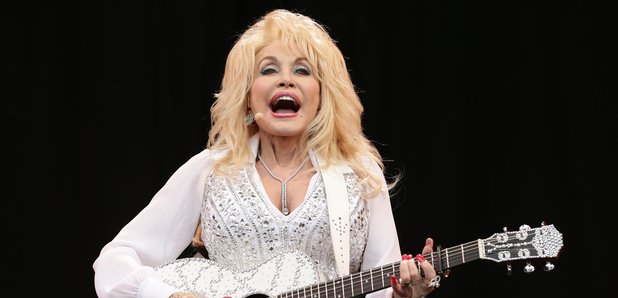 Dolly Parton would die performing 'anyone's song' as long as she was happy.
The 68-year-old country queen released her 42nd album Blue Smoke earlier this year, and it has been one of her most successful to date - particularly in the UK. Parton is showing no signs of slowing down just yet and has said that passing away on stage would be the best way to go.
"I just always loved to work. Even when people think, 'Oh well she's made a comeback.' Well I never went anywhere. I'm always behind the scenes working on something. I'll be working until the day I die, I hope," she told Good Morning Britain.
"I've always said I'd like to keel over right in the middle of a song, hopefully on stage. And hopefully a song I've written. But I'll take anybody's song if I could go out with a smile."
2014 has been an incredible year for Parton; she took to the stage at Glastonbury festival and her set went down a storm, even though she had to deny miming. That doesn't seem to have put her off though, as she considers the experience one of her biggest career highlights.
"It was amazing because I had been so tense and nervous, I wasn't sure about getting that crowd. And with everybody saying what a big deal it was, when they say it's such a big deal, you think, 'Uh oh! Should I be nervous?' But the crowd was great and I was hoping they'd like me and they seemed to!"
"I liked them and we just had a good old time. I even wrote a song about the mud for them, so they liked that! It turned out really great and I was very proud."
Watch Dolly Parton perform her classic 'Jolene' below: