Dolly Parton Wants 'Glastondolly'?
2 July 2014, 13:45 | Updated: 2 November 2017, 15:29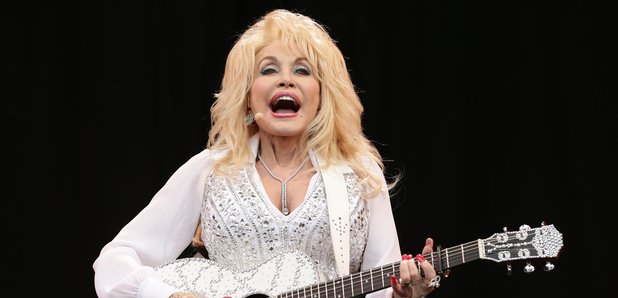 Dolly Parton reportedly wants to recreate the Glastonbury experience in her native Tennessee.
The 68-year-old queen of country music was the biggest hit at Glastonbury 2014, attracting the largest crowd of the entire festival.
The Sun has now reported that Parton is so keen on bringing more music-lovers to her home state she's spoken to Glastonbury organiser Michael Eavis about her plans for what has been dubbed 'Glastondolly'.
"I have a lotta land up near east Tennessee and we do a lot of festivals through my Dollywood company," she allegedly said while at the festival.
"I've often thought I might start my own festival in Tennessee. Maybe I'll get good pointers from this one. I think I'm going to do that" Michael can give me some tips. Why wouldn't I want something amazing like this?' she was quoted reasoning.
Dolly is yet to comment on these reports though, so let's not get too excited just yet.
Parton's show at Glastonbury courted some controversy, as she was accused of miming. Parton quickly dismissed this, saying "My boobs are fake, my hair's fake but what's real is my voice and my heart."
Long live Queen Dolly!
Watch Dolly Parton's performance of 'Jolene' at Glastonbury below: