Dolly Parton's 'Glassie' Goes Home
11 July 2014, 07:03 | Updated: 2 November 2017, 15:29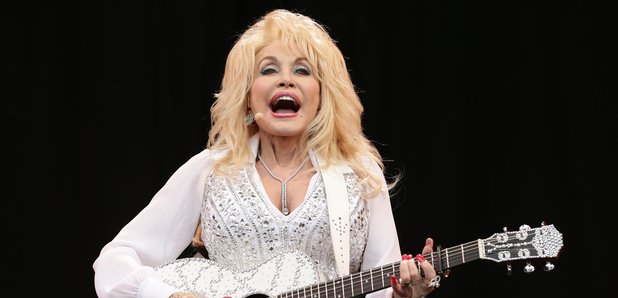 Dolly Parton tells us about Glastonbury's 'lost dog' and updates us on her future plans
After Dolly Parton's fantastic Glastonbury 2014 set, she gained even more fans after vowing to adopt a dog that was found, alone, on the festival's campsite, should the owners not be found.
The pure white dog had been separated from her owners during the festival and was nicknamed 'Dolly'.
On a conference call from Sweden yesterday, Parton said that just five minutes before joining the call, she had found out that the dog would soon to be reunited with her owners. So, the country superstar will not be able to adopt her after all.
"We got a call that the true owners did come forward," Parton said. "They had reported the dog missing but there was a language barrier. I think they were from another country. They got the dog back, everybody feels good about it."
Had she been able to adopt her, Dolly has already chosen a name for the dog.
"I was gonna rename her 'Glassie' because of Glastonbury… I was gonna say, 'Glassie come home,'" the singer quipped, in reference to Lassie Come Home. "I would've called her 'Glassie Doggie Parton.'"
Parton closes her Blue Smoke world tour in Switzerland on 14th July and then she's set to enjoy some well-deserved time off. But she's also working on a musical and film based on her life story and other business ventures.
Not bad for a 68-year-old!
Watch Dolly Parton perform 'Jolene' at Glastonbury: