Donny Osmond Announces 60th Album
17 July 2014, 09:01 | Updated: 2 November 2017, 15:29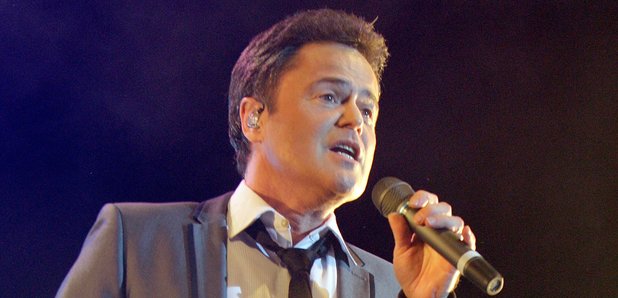 Donny Osmond has announced that he will release his 60th studio album to mark 50 years in show business.
The singer will release 'Soundtrack of My' Life via Decca Records on November 3.
The album will feature cover versions of songs that have defined his life so far, including the first record he ever bought, 'My Cherie Amour' by Stevie Wonder.
Michael Jackson's number one single 'Ben', which Osmond was originally meant to record, is also included, alongside Peter Gabriel's 'Don't Give Up' and Elton John's 'Your Song', which was playing when he realised he would marry his wife.
Osmond, who topped our 'teen idols of the 70s' list, has launched a free app to allow fans a glimpse into his life, and the stories behind the album.
He said: "After fifty years of entertaining, I wanted to do something unique to celebrate a milestone in my career, as well as the launch of my 60th album. This app was designed to share the music that has affected me throughout the years.
"These are more than just great songs; each holds personal significance to a long-lasting career. In essence, these songs are the soundtrack of my life... so far."