Dusty Springfield musical cast announced
30 April 2015, 09:12 | Updated: 2 November 2017, 15:29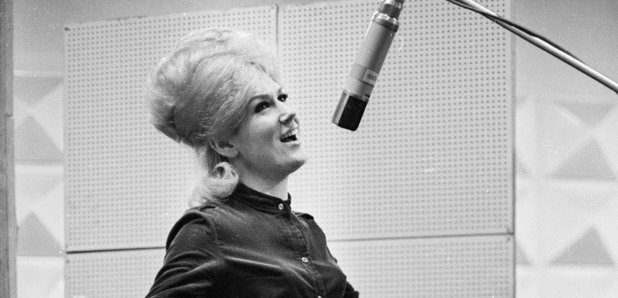 Dusty, a new musical celebrating the life of music icon Dusty Springfield, will premiere in London next month.
The multi-media show will feature original tracks by Dusty Springfield such as 'Only Want To Be With You' as well as 3D technology.
Previews for Dusty begin on 25 May 2015 and the show is set to run for 13 weeks at the Charing Cross Theatre, London.
The production follows the highs and lows of Springfield's career as told from the perspective of her childhood friend Nancy Jones.
Audiences will be treated to classic footage of Dusty on stage alongside music and dance performed by the cast, who have just been announced.
Ellie Ann-Lowe (Mary O'Brien), Francesca Jackson (Nancy Jones), Stewart McCheyne (DJ Dave Dean) and Ben Tolley (Johnny Franz) are to star in the show, with support from Leo Elso (Dion O'Brien/Tom Springfield), Joe Vetch (Douggie Reece), Joan Walker (Kay O'Brien), Graham Kent (Gerard 'OB' O'Brien), Tristan Pate (Vic Billings), Allyson Ava Brown (Martha Reeves), Danielle Kassarata (Maddie), Arabella Rodrigo (Norma) and ensemble members Bex Leung, Cleo Jaeger and Marianna Neofitou.

Dusty is written Kim Weild, Duncan Sibbald and Jack Bradley and directed by Chris Cowey.
Tickets are on sale now for £15-25 until 6 June, and then from £20-49.50.
So who will be booking their ticket?
Watch Dusty perform 'Son Of A Preacher Man' below: