Ed Sheeran Makes It Into The National Portrait Gallery
2 May 2017, 15:12 | Updated: 2 November 2017, 15:29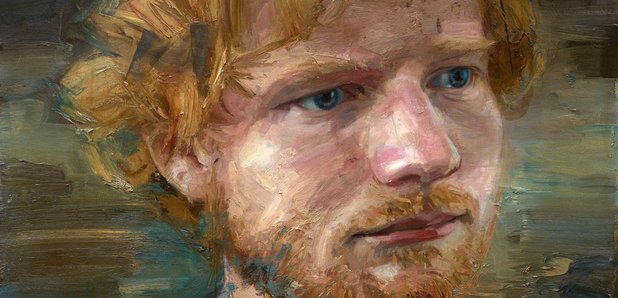 An oil painting of the 'Galway Girl' singer has been bought to hang in the prestigious gallery.
Ed had his face immortalised by Belfast-based artist Colin Davidson.
The match up came about thanks to Ed's father, John, an art historian and curator, who proposed Ed sit for the painter.
The finished piece of work is a hefty 4ft by 4ft and involved Ed sitting for Colin for hours at a time. Something he apparently enjoyed, giving him a break from his fast-paced touring and recording life.
And it wasn't just Ed who enjoyed the experience. Colin Davidson said: "It has been a true privilege to get to know Ed and his family.
"It is my hope that this new portrait offers an alternative insight, one which allows the viewer to glimpse the source of Ed's unique creativity."
The painting of Ed, which is the first professional picture of him (although we're sure there are a few fan efforts out there…), will be on display at the central London gallery from Wednesday 3rd May.
We're not sure how much you'd have to fork out for the larger-than-life picture of Ed, but there's another copy out 'in private hands' if you have a few thousand spare.
Or you can get a postcard of the picture for 75p from the gallery gift shop.