Ed Sheeran Set To Play Love Interest On Hugely Popular TV Show
20 July 2017, 11:40 | Updated: 2 November 2017, 15:29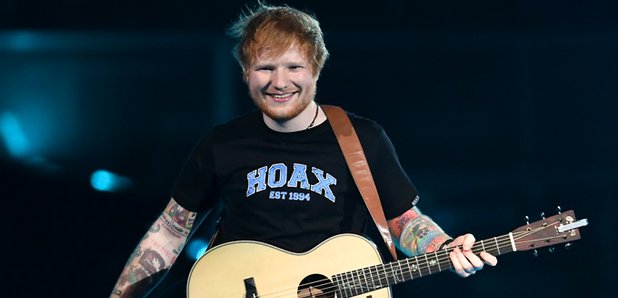 This singer will star as the object of Lisa's affections in an episode of The Simpsons.
The 26-year-old who recently made a cameo appearance in 'Game of Thrones' - will play the part of Brendan in a musical-themed
episode of the popular cartoon, with his character being at the centre of a love triangle involving Lisa and Nelson Muntz.
Executive producer Al Jean said the role will be "perfect" for Ed telling Entertainment Weekly that they "recorded him over the phone from England."
And Al revealed that Ed's on-screen character will upset Simpsons stalwart Milhouse, who has had a crush on Lisa for a long time.
Ed has also responded to the casting on Instagram, posting a picture of the Entertainment Weekly article.
He captioned the screenshot: "This year continues to be equally surreal and amazing. Watch out for this one, me and Lisa have a whole thing going on x (sic)"