Ed Sheeran Sends Message To Busker After Facebook Block Her Cover
28 March 2017, 10:01 | Updated: 2 November 2017, 15:29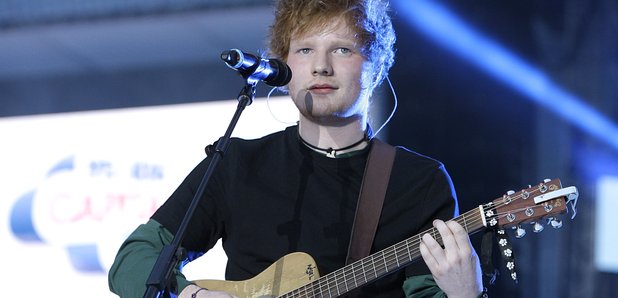 London musician Charlotte Campbell had a shock when the star sent her a message of support.
It's great to see big name musicians helping those trying to break through.
Charlotte Campbell has made a name for herself with her tireless gigging and busking in London, growing a big online following with over 10,000 subscribers to her YouTube channel.
She thought she would give the people what they want by covering Ed Sheeran's 'Castle on the Hill'.
But while fans might have wanted it Warner Brothers weren't so happy and had the cover video removed from Facebook!
Charlotte made a video telling her fans about what happened and criticising Ed, saying for all the nice-guy image he projects, he's just another music industry brand.
But it didn't end there with a budding musician and fan left disapointed. Somehow Ed got wind of the story and sent Charlotte a message of support.
"Just seen your video, it definitely has nothing to do with me, I bloody love seeing people cover my songs, one of the best things I get out of this job is seeing other people find enjoyment too." The singer wrote on her Facebook page.
Sheeran promised that he would get it sorted and told Charlotte to "keep doing what you do".
We're sure Ed's intervention will help Charlotte's career go to the next level!