Ed Sheeran Has Been Moving Younger Fans To The Front Row Of His Gigs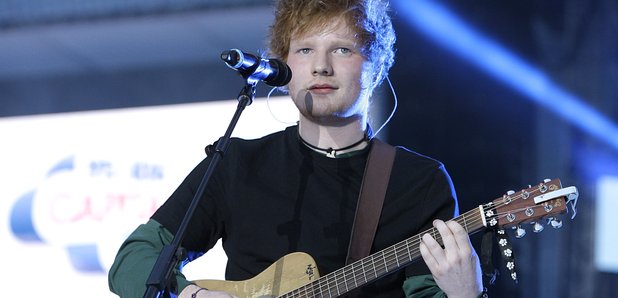 The star has been giving younger fans the best seats in the house after facing online abuse following his Game of Thrones appearance.
The 26-year-old prefers to see the happy faces of his younger fans who remind him that internet abuse is insignificant.
Ed told The Sun newspaper, "Having those people at the front row every night when you watch kids just beaming and smiling and getting so into music reminds you that the internet world doesn't actually matter at all."
This comes shortly after Ed denied he quit Twitter because of the reaction to his 'Game of Thrones' cameo.
The singer-songwriter insisted it was just a "coincidence" that he left the social media platform at the same time his cameo in the HBO show was widely criticised.
Ed also claimed he isn't "worried" about what other people thought of his performance.
He wrote on Instagram:

Meanwhile, Jeremy Podeswa, the episode's director, has defended Ed's performance.
He said: "I think Ed did a lovely job - he's a lovely actor and a lovely person. He was appropriate for the part because he needed to sing. If people didn't know who Ed was, they wouldn't have thought about it twice.
"The hoo-ha seems to be from things that are outside of the world of the show. In the world of the show he did a lovely job, and he looks like he belongs in that world."
Watch the clip, and make up your own mind...