Ed Sheeran Settles £14m Copyright Infringement Claim
11 April 2017, 10:24 | Updated: 2 November 2017, 15:29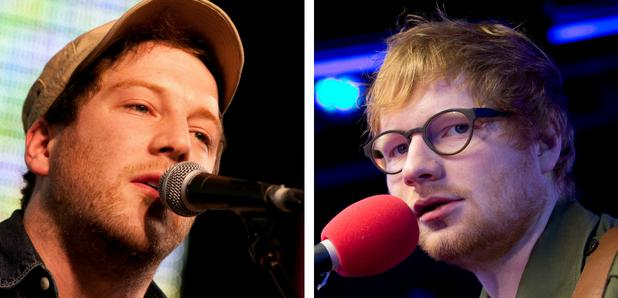 A songwriting duo claimed Ed's song 'Photograph' had too many similarities to their hit song, 'Amazing'.
Ed Sheeran has reached an agreement to end a $20m (£14m) copyright claim over his song 'Photograph'.
The musician was sued by songwriters Thomas Leonard and Martin Harrington, with the duo claiming Ed's hit single had a strikingly similar structure to their track 'Amazing', which was released by Matt Cardle in 2012.
The songwriters argued in court that the tracks shared 39 identical notes, with similarities "instantly recognisable to the ordinary observer".
However a lawyer for the pair has now confirmed that the claim has been settled.
Last year, Matt Cardle took to Twitter to clarify he was not involved in the lawsuit and to express his admiration for Ed, saying the 26-year-old star was a musical "genius".
Matt, who was the UK 'X Factor' winner in 2010, wrote: "Please read news articles closely. This is not my lawsuit. I think Ed Sheeran is a genius and 100 percent deserves all his success."
Take a listen to both songs and make your mind up...
Ed Sheeran – Photograph
Matt Cardle – Amazing