Ed Sheeran Reacts Hilariously To Pic Of Baby Who Looks JUST Like Him
30 March 2017, 11:11 | Updated: 2 November 2017, 15:29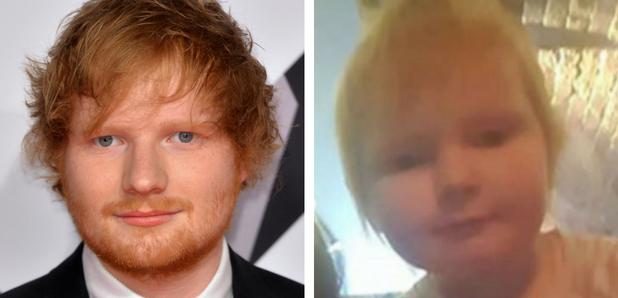 Little Isla Walton is a dead ringer for the 'Thinking Out Loud' hitmaker.
They say everyone has a doppleganger ... and Ed Sheeran's just happens to be a two-year-old toddler.

Little Isla Walton from Exeter looks just like the popstar, so much so that her picture has been retweeted over 80,000 times.

"Everyone comments saying how she's a mini Ed, and I call her Baby Sheeran," Isla's aunt Stacey told The Sun.

"She loves his music, tries to sing along to the words and has a dance."

And Ed has now responded hilariously to the viral image, by saying "She's not mine!"
Following his performance at London's Royal Albert Hall this week, a reporter showed the singer Isla's picture and Ed reacted by saying, "She's not mine! I'm telling you! It's mad the kinds of things that go viral!"
That's cleared up then!
Pic: Facebook