Ed Sheeran Confirms He Has An 'Underground' Pub In His House
18 January 2017, 14:41 | Updated: 2 November 2017, 15:29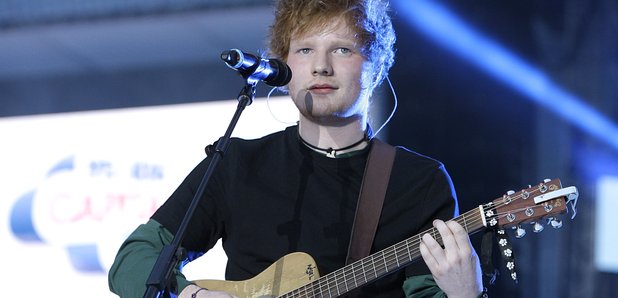 It's the stuff that dreams are made of!
Not only does Ed Sheeran have the world at his feet, he also has a pub there too.
The 25-year-old revealed that he's built a tunnel in his new house, which leads to a a pub, and he plans on hosting parties there.
"I've built a pub. Like, I had a bar before, a bar where you could pour beers but now this has like a selection of beers, which is cool," the 'Thinking Out Loud' star said in an interview.
"So, basically, there's an underground tunnel to get there that you can close off. So if I have a party, everyone goes in the pub and no one can get in the house so you get no one raiding the cupboards or smashing anything. You have to go underground to get to the pub."
The musician recently took a year off from music, but has returned to the spotlight with new songs, 'Castle On The Hill' and 'Shape Of You'.
It's also rumoured that Ed will headline Glastonbury, so there are plenty of reasons to throw a party.
We just hope we'll be invited...