8-Year-Old Performs 'Thinking Out Loud' With No Idea Ed Sheeran's Behind Him
15 February 2017, 11:11 | Updated: 2 November 2017, 15:29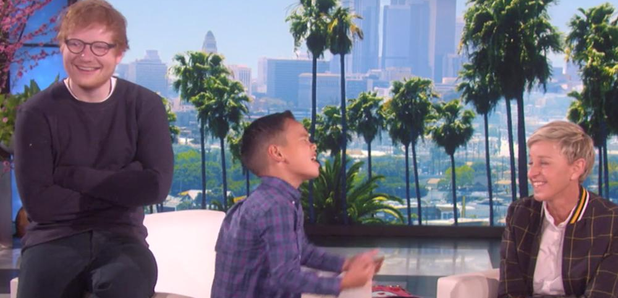 Kai's reaction when he finally sees Ed is just adorable!
This is basically the stuff of dreams for anyone, never mind an 8-year-old!
Imagine getting invited on to 'Ellen' to sing an Ed Sheeran song for her...only for the man himself to crop up right behind you.
Watch the magical moment when Kai launches into a fantastically over-the-top rendition of 'Thinking Out Loud' and doesn't even notice that Ed Sheeran creeps up behind during his performance!