Elton John Shares Adorable Back-To-School Pic Of His Sons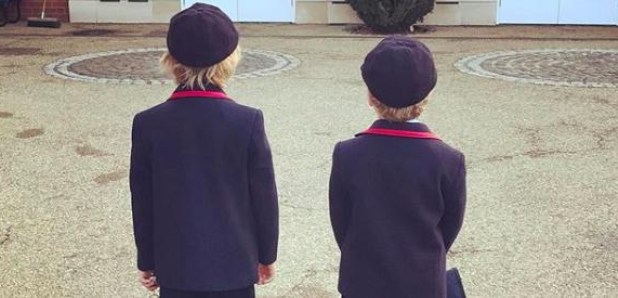 The star shared a rare picture of his two boys in their school uniforms on his Instagram account.
Both Elton and his husband David Furnish chose to share the same picture of their sons, Zachary, six and Elijah, four with their backs to the camera.
"Warms my heart," the 70-year-old captioned the picture, along with a love heart and crying face emoji.
And it's been a busy week for Elton John as it's been confirmed he is to have a significant role in 'Kingsman: The Golden Circle'.
The movie's star Taron Egerton said the music legend did a "superb" job on set and was hilarious to work with.
"You've never seen him like this, he's hilarious in it. "It's quite significant, as well. It's not a walk-on. He's there. He's in the movie. "He plays himself, but it's a significant role and he's so funny. He's superb."
The movie is set for release on the 22nd September.
We all look quite nice when we're not trying to kill each other. Don't we? Check out the #Kingman: The Golden Circle cast photo. pic.twitter.com/ir59RThZLb

— Kingsman (@KingsmanMovie) September 2, 2017