Russian Billionaire Spends £3.5 MILLION To Hire Elton John And Mariah Carey For Wedding
16 January 2017, 12:56 | Updated: 2 November 2017, 15:29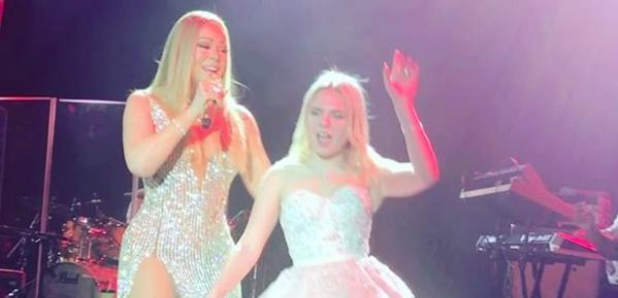 Mariah Carey flew in from the US to perform at the star-studded reception in London.
It's the stuff that dreams are made of.
Imagine having some of music's biggest names serenading you on your big day.
One Russian oligarch made his daughter's dreams come true by forking out £3.5 million to have Sir Elton John and Mariah Carey perform at her reception.
Irene Kohan, married Daniel Kevey on Saturday night at the Landmark Hotel in London and she had a host of celebrities to celebrate with.
Not only did two of music's brightest stars take to the stage, Mark Ronson also took to the decks and Antonio Banderas gave a speech.
Elton reportedly performed a 12 song set that included 'Tiny Dancer' and songstress Mariah dedicated her song 'We Belong Together' to the couple.
We're sure it was a night to remember!
Main image credit: Instagram.com/tatevikkar