Elton John Appears In His Music Video For The First Time In 11 Years
12 July 2016, 11:25 | Updated: 2 November 2017, 15:29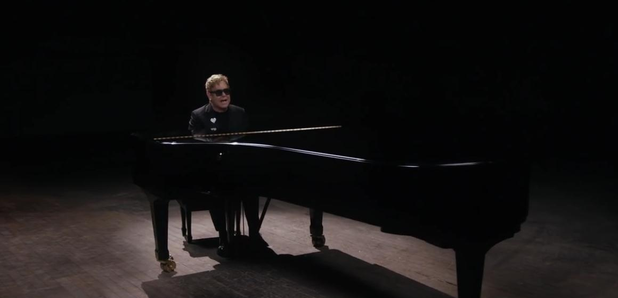 Elton's latest song 'A Good Heart' is a tear-jerker!
Elton John has released the music video for his latest song, 'A Good Heart' taken from his 'Wonderful Crazy Night' album.
The video which looks at the relationships between different couples as well as mother and daughter pulls at all our heart strings.
"At this time in all our lives, when the world is changing so rapidly and we're all trying to make sense of everything, I think it's important to remember that it's not politicians, it's not money and it's not fame which make the world go round - it's love," Elton said about the song.
"It's something that is so easy to forget. I wanted to reflect that in this song and video."
Elton sings and plays the piano throughout with some snazzy jewellery – look out for the gold rock on his finger!