Elton John: 'I Love Making Records But It's Someone Else's Turn Now'
22 September 2016, 11:57 | Updated: 2 November 2017, 15:29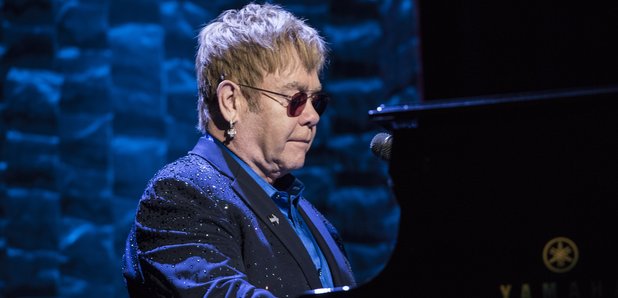 The star spoke candidly about his career following his stellar performance at the Apple Music Festival.
Elton John has admitted that his songs "don't sell any more because people have enough Elton John records in their collection."
The musician was speaking on ITV's Good Morning Britain following his rave performance at the Apple Music Festival on Sunday night, and he said he believed "it's someone else's turn now".
"When I hear new music – and there is a lot of it around, it keeps me young and on my toes," the 69-year-old confessed.
The star will turn 70 years old on 17th March next year and is already planning his birthday bash which will be a fund-raising event in L.A.
And despite entering his eighth decade, the 'Tiny Dancer' singer said his voice is as strong as ever.
"My voice is getting better as I get older. I think I'm singing better than I ever have."
That's what we love to hear Elton, rock on!
but it is very frustrating that you play new songs that people don't want to hear, but I can't not try and have a go," said John. "Usually when you play a new song people hurtle towards to the toilets quickly, but you have to play new songs."


Read More: Elton John Plans to Stop Releasing New Albums | http://ultimateclassicrock.com/elton-john-no-more-new-albums/?trackback=tsmclip
it is very frustrating that you play new songs that people don't want to hear, but I can't not try and have a go," said John. "Usually when you play a new song people hurtle towards to the toilets quickly, but you have to play new songs."


Read More: Elton John Plans to Stop Releasing New Albums | http://ultimateclassicrock.com/elton-john-no-more-new-albums/?trackback=tsmclip
it is very frustrating that you play new songs that people don't want to hear, but I can't not try and have a go," said John. "Usually when you play a new song people hurtle towards to the toilets quickly, but you have to play new songs."


Read More: Elton John Plans to Stop Releasing New Albums | http://ultimateclassicrock.com/elton-john-no-more-new-albums/?trackback=tsmclip