Elton Challenges Putin's 'Ridiculous' Gay Policies
14 September 2015, 12:28 | Updated: 2 November 2017, 15:29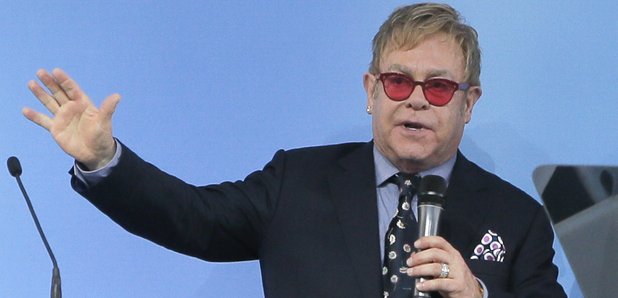 The singer invited the Russian President to meet to discuss his anti-gay policies.
Elton John has publicly challenged Russian President Vladimir Putin to meet to discuss his "ridiculous" policies on gay rights.
Speaking from the Ukraine where Elton has been meeting with officials to promote LGBT rights, he told the BBC:
"At least if I meet him and say, 'Listen, come on, let's have a cup of tea, let's talk about this', he might laugh behind my back and then he shuts the door and call me an absolute idiot but at least I can have a conscience and say I'd tried."
This isn't the first time the singer has challenged Putin's policies.
Last year during a performance in St. Petersburg, Elton condemned Russia's law which bans gay "propaganda", making it illegal to equate straight and gay relationships.
"The only power I have is to use my fame and fortune to bring people together for music and try to use the message of peace and acceptance and inclusion afterwards in my older age."
A report by Human Rights Watch last year said Russia is failing to prosecute those who hate crimes against gay people.
Putin is yet to respond to Elton's invitation.