Elton John's Career Advice To Ed Sheeran: 'Don't Put On Weight'
4 April 2017, 17:08 | Updated: 2 November 2017, 15:29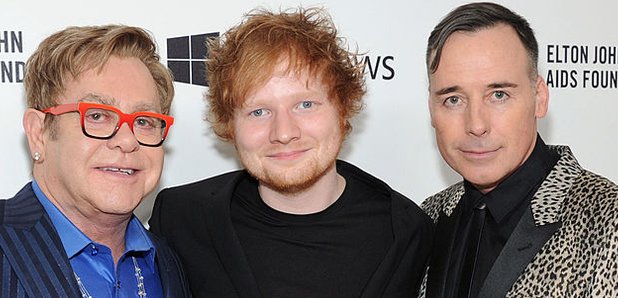 There's not many people we'd take this advice from!
Sir Elton John had some pearls of wisdom to impart on Ed Sheeran regarding his career (and some other stuff).
The music icon revealed to Rolling Stone that he told the 'Thinking Out Loud' singer to take a break from the public eye before people got sick of him. He also warned him to watch his figure while doing so.
"He was so omnipresent I said, 'Ed, even I'm sick of you. Go away," the 70-year-old admitted. "One think I said to him when he went, I said, 'Don't put on weight,' because he's prone to put on weight like I am."
However, according to Elton, Ed didn't take all of his advice...
"He just went to the Far East with his girlfriend, had a great time, put on a lot of weight, ate food and came back."
Ouch.
Just a bit of banter between mates... we hope.