Elvis Breaks Records With Twelfth UK No.1 Album
9 November 2015, 10:47 | Updated: 2 November 2017, 15:29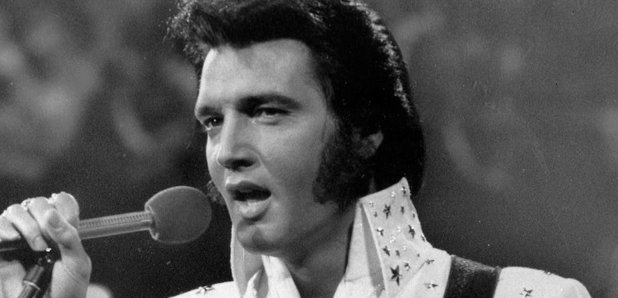 Elvis has broken all sorts of records with his 'If I Can Dream' album.
On Friday, two of our favourite artists, Rod Stewart and Elvis went head-to-head in the UK album charts.
Rod's latest album 'Another Country' offers brand-new material while Elvis' release 'If I Can Dream' features orchestral re-workings of 14 of his classic hits.
Nearly 3,000 of you voted in our online poll asking which album should be at the top and 62% of you voted for The King.
And your wishes came true!
On Friday it was announced that 'If I Can Dream' had become Elvis' twelfth UK number one album.
The album, which features a duet with Michael Buble on the song 'Fever', makes Elvis the most successful male solo artist in the UK of all-time, having racked up more number one albums than anyone else.
He is also the only solo artist to have had a UK No.1 album in five different decades having started it all back in 1956 with 'Rock N'Roll'.
"This is an album that Elvis always really wanted to do and he would have been so pleased to know his fans are still there and they continue to love his music," said Priscilla Presley who is the executive producer on the album.
Elvis has now sold more than one billion records worldwide.