Elvis Guitarist Scotty Moore Dies Aged 84
29 June 2016, 09:17 | Updated: 2 November 2017, 15:29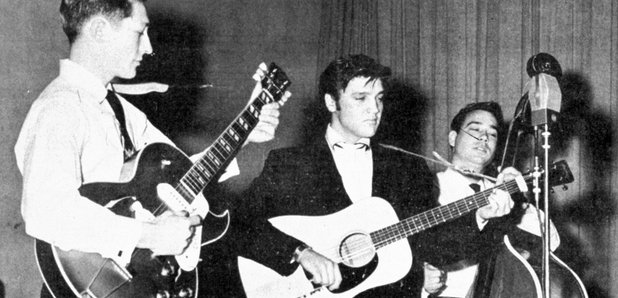 Scotty Moore is credited as being one of the most influential guitarists in creating the rock n' roll sound.
Legendary rock guitarist Scotty Moore, who was a member of Elvis Presley's original band has died aged 84.
He was part of The Blue Moon Boys along with Elvis, bassist Bill Black and producer Sam Phillips and backed Presley on many of his famous hits including 'Heartbreak Hotel', 'Blue Suede Shoes' and 'Hound Dog'.
Moore died at his home in Nashville on Tuesday after many months of poor health.
Born in Tennessee, Moore began playing guitar at the age of eight and after a stint in the U.S. Navy in the Fifties, he moved to Memphis and formed a duo with bassist Bill Black.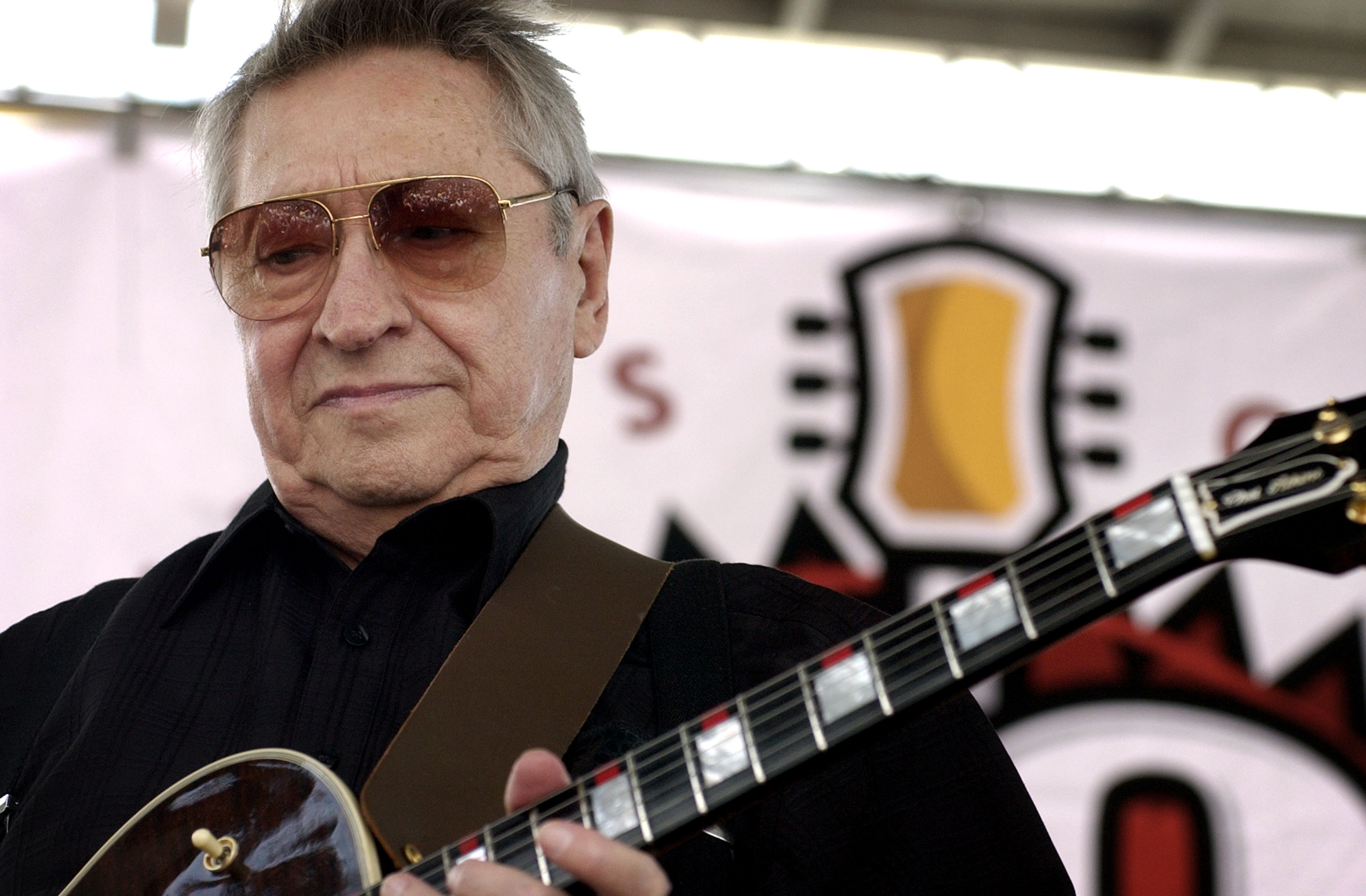 In 1954, Sun Records paired them up with a teenage Elvis Presley and they recorded The King's first single, 'That's All Right (Mama)', making music history.
"When I heard 'Heartbreak Hotel', I knew what I wanted to do in life," Keith Richards once said. "All I wanted to do in the world was to be able to play and sound like that."
Besides Elvis, Moore also worked with artists like Ringo Starr, Carl Perkins and Ronnie Wood.