A Star Is Born will return to cinemas for one week only with a whole new scene and song
1 March 2019, 11:31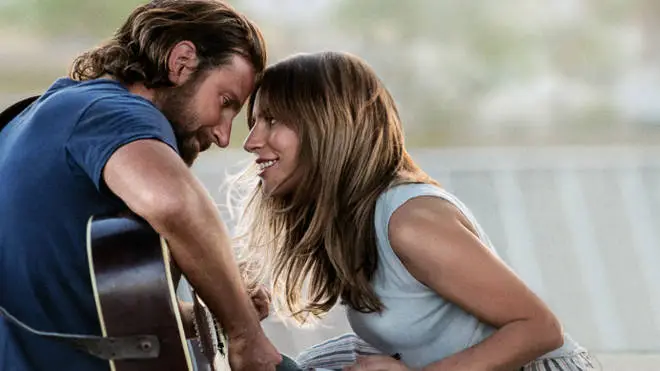 A Star Is Born has many great songs, and we'lll soon be treated to even more.
The Oscar-winning film is returning to cinemas on 1 March for a limited time, featuring an entire new song and 12 minutes of film footage.
Sadly, it will only be released in the US. However, we're fully expecting it to follow in the UK very soon after, so keep your eyes peeled!
After wowing the world with their Oscars performance, Lady Gaga and Bradley Cooper will be returning to the big screen with an extended cut of A Star Is Born.
The film will be re-released in cinemas on Friday 1 March.
The footage will show the couple writing a new song called 'Clover', as well as clips of Jackson (Bradley Cooper) singing 'Too Far Gone', and Ally (Lady Gaga) singing an a cappella version of 'Shallow'.
The film picked up an Oscar for Best Song for 'Shallow', co-written by Lady Gaga, Mark Ronson, Andrew Wyatt and Anthony Rossomando for the A Star is Born soundtrack.
After Lady Gaga and Bradley Cooper's intimate performance of 'Shallow' at the Oscars, it's sure fans of the film will be flocking to the cinema for a second (or third) time to see A Star Is Born.
If you missed their stunning rendition of 'Shallow' at the Oscars, take a look at the video here >