Al Murray's Pub Landlord is back on TV after 8 years away with a Christmas special
23 October 2017, 11:59 | Updated: 2 November 2017, 15:29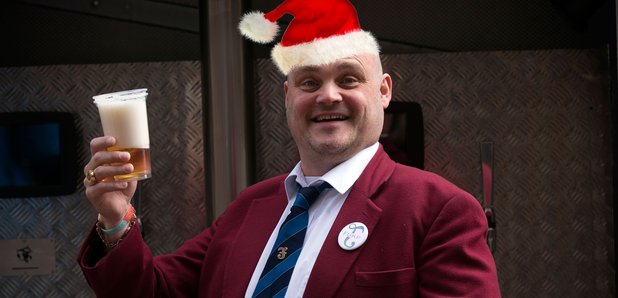 When you think 'Christmas TV legend', you'll probably have images of Morecambe and Wise or The Two Ronnies. The Pub Landlord? Perhaps not.
Al Murray has announced plans to host a one-off festive special titled Al Murray's Make Christmas Great Again, as a cheeky nod to Donald Trump's political catchphrase.
The comedy barman will host a 'public house party' in the ITV show, featuring celebrity guests, festive games and plenty of merriment.
The Pub Landlord said:"Christmas is back and so am I. Christmas - everyone's favourite time of year - needs a boost in these turbulent times.
"That's why I have stepped into the breach and offered to Make Christmas Great Again. With songs, guests, and a sack full of Christmas cheer to turbo boost the season."
Al Murray has become one of the UK's most popular comedians, and this marks his character The Pub Landlord's return to TV after eight years away. Broadcast details will be announced very soon.