Bagpuss and Clangers co-creator Peter Firmin dies, aged 89
1 July 2018, 13:40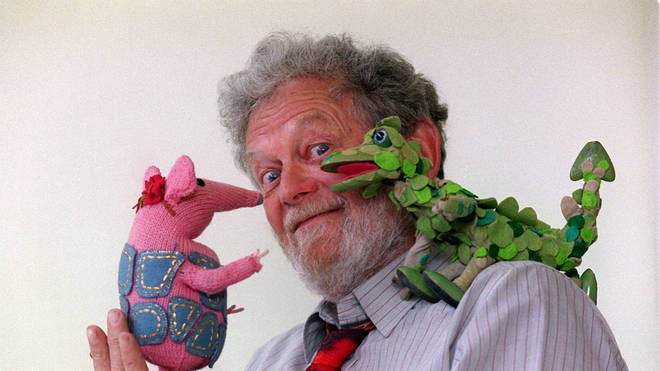 Peter Firmin was the co-creator of children's TV favourites including Bagpuss, Basil Brush and The Clangers.
The TV legend has died at the age of 89, it has been confirmed.
Firmin also helped to create classic children's shows such as Ivor the Engine and Noggin the Nog.
He passed away at his home in Kent after a short illness, production company Coolabi confirmed.
Peter Firmin received the Bafta Lifetime Achievement Award in 2014, and is survived by his wife Joan, six daughters and several grandchildren and great grandchildren.
A statement from Coolabi said: "During a career spanning over six decades Peter worked with great skill in a remarkably wide variety of creative disciplines as a fine artist, craftsman and author."
"Of all his work he will probably be most fondly remembered for the characters he co-created and made."
Firmin worked with Ivan Owen to create Basil Brush, and with Oliver Postgate on Bagpuss, Clangers, Ivor the Engine, Noggin the Nog and Pogles Wood.
The Coolabis statement added: "Peter continued to work with great enthusiasm on creative projects right up until the beginning of 2018, most notably on a new series of Clangers, which won a Bafta in 2015."