Bake Off series 5 cast reunite for Martha Collison's wedding - and they baked cakes!
9 April 2019, 16:31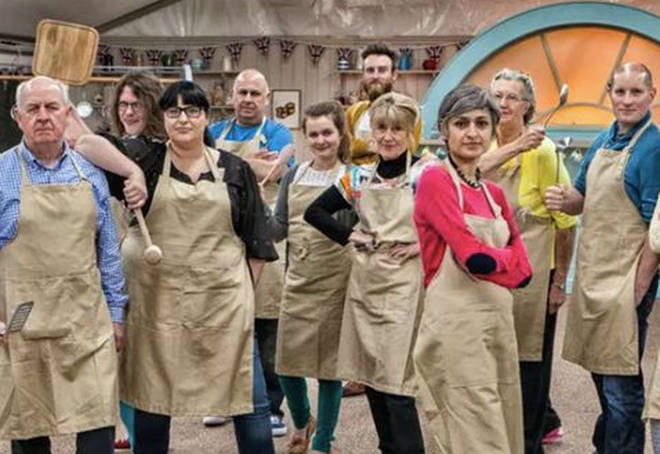 The iconic cast from 2014 Great British Bake Off's series 5 reunited over the weekend to celebrate fellow baker Martha Collison's wedding.
2014 series winner Nancy Birtwhistle, finalist Richard Burr and Claire Goodwin - who was eliminated at the first hurdle in episode one - were there to celebrate and brought cakes they'd baked to celebrate the marriage of Martha Collinson to Michael Haywood.
Chetna Makan, who was a semi-finalist on the show, was also there to witness the nuptials and posted shots of herself and other member's from The Great British Bake Off's series 5 on her personal Instagram account.
She captioned the post: "What a day! Having known @marthacollison since she was 17, watching her get married to @mbhaywood27 yesterday was just most lovely and beautiful and even more special since we had the whole bake-off family there to celebrate!
"Also an honour to make her cake with all the other bakers, love each and everyone one of them!"
Other Great British Bake Off alumni also took to social media to share photos of the cakes they brought to the wedding in honour of Martha and Michael, with Claire Goodwin sharing a photo of the coupe cutting a cake surrounded by numerous baked goods of all shapes and sizes.
Nancy Birtwhistle created a pink Prinsesstårta cake made of vanilla sponge and fresh cream, sharing that "all component parts can be made 3-4 days ahead" and sharing the full recipe in her Instagram bio.
In contrast to Nancy's classic-coloured pastel cake, Claire Goodwin created a tired chocolate tower embellished with truffles, chocolate pretzels and pieces of fudge.