Britain's Got Talent: Who is Jonathan Goodwin? Meet the escapologist and daredevil
13 April 2019, 00:30 | Updated: 13 April 2019, 19:51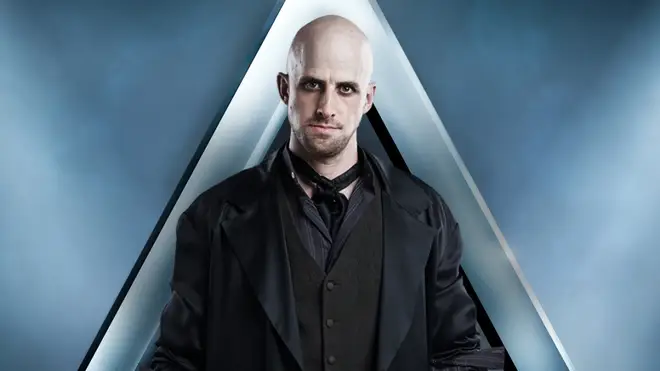 Jonathan Goodwin is a familiar face to fans of magic and illusion, but he's now taking on Britain's Got Talent.
The escapologist appears in episode two of BGT 2019, where he aims to impress judges Simon Cowell, David Walliams, Amanda Holden and Alesha Dixon with his death-defying stunts, along with his assistant Janine.
But where might you have seen him before? Here are all the important facts?
Who is Jonathan Goodwin?

Escapologist Jonathan Goodwin On The Jonathan Ross Show Full Interview (9-3-13).

Jonathan is a Welsh TV escapologist and self-described daredevil.

He first appeared on Channel 4 TV show Dirty Tricks, and has later appeared in TV specials The Seven Stupidest Things to Escape From, and Deathwish Live.

He also appeared on Discovery Channel's One Way Out and How Not to Become Shark Bait, in which he allowed himself to be attacked by a Caribbean reef shark.

In 2012, he had his own series on UKTV's Watch channel, called The Incredible Mr. Goodwin.

A year later, he appeared on The Jonathan Ross Show, and performed the stunt of lying on a nail, while having a breezeblock broken on his chest with a sledgehammer.

Jonathan Goodwin takes a hammer to the nuts

He has also appeared as part of various West End and Broadway shows, such as The Illusionists and Impossible.

Jonathan Goodwin wife and daughter: Is he married?

Jonathan is a single dad to daughter Milli, whom he had with former partner Katy. He splits his time between the UK and the US.

Jonathan Goodwin age: How old is he?

Jonathan was born on February 20, 1980 in Pembrokeshire, South Wales.

He celebrated his 39th birthday in 2019.