Come From Away musical: The disposable camera snap that inspired a brilliant song
27 February 2019, 10:54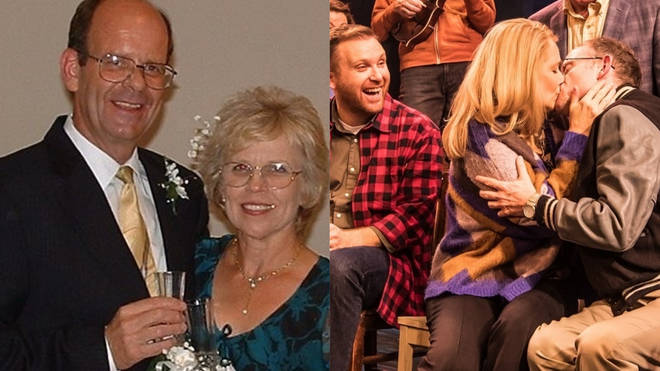 On the day of 9/11, American airspace was shut down. Nothing flew for days and planes that were inbound to the USA were diverted to remote airfields such as the remote town of Gander in Newfoundland.
The small islander community watched as 38 unexpected airliners carrying 7000 confused and tired passengers landed in one day. How long would they stay and would they even be allowed off the planes? 
The stories of some of those people who had Come From Away, is the inspiration for a dynamic new musical, which has now launched at London's West End.
The local communities responded with remarkable goodwill to the needs of those thousands. Food, bedding, sanitation and even recreational fun was organised on the fly and of course very fast.
English businessman Nick was one of those whose plans were indirectly affected by the traumatic events in New York and Washington. On his way to a conference in Texas, he was now stranded and alone on the island.
So was Diane, a divorced American mum who had expected to be returning to her family. Taking a walk with some other passengers to escape the rolling news, Nick used his disposable camera to take this photo of his new friend Diane at a local beauty spot: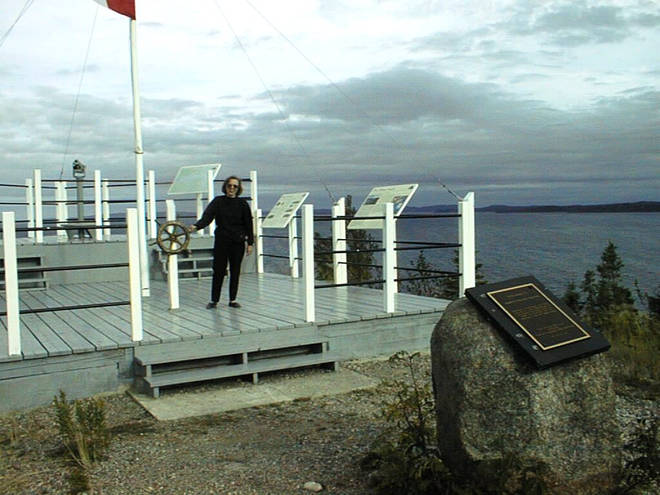 (Photos courtesy of Nick and Diane Marson)
Nick says that it was at that instant he felt this could be more than just a pleasant if unexpected encounter. 
With some fiery local rum called Screech and a dead cod (see the show!), their meeting turned into a romance. It also inspired the song 'Stop the World':
The fast moving 100-minute show (with no interval) has a versatile cast of 12, who swap between playing the islanders and passengers which illustrates how narrowly fate separates the carer from cared for.
Musically, the production is folk rock with some energetic hoedowns and soaring soulful ballads. West End star Rachel Tucker as America's first female airline pilot gets the biggest belter song of the night.
The show's relentless kindness could be too sweet for some tastes, but at the London opening many of the people whose stories are featured joined the cast at the curtain call. The real Mayor of Gander made a speech so good natured and homespun I was convinced some people really are that kind spirited. 
And seeing the show for the 92nd time that night, were the now-married Diane and Nick who honeymooned back in Gander with their new-found Newfoundland friends. They say they fall in love again every time they watch their happiness blossom out of tragedy again. 
Written by Irene Sankoff and David Hein, Come From Away is now playing at the Phoenix Theatre in London and all over the world.