Dancing on Ice 2020: Who is Ian 'H' Watkins? Steps star's age, career and more facts
14 January 2020, 14:47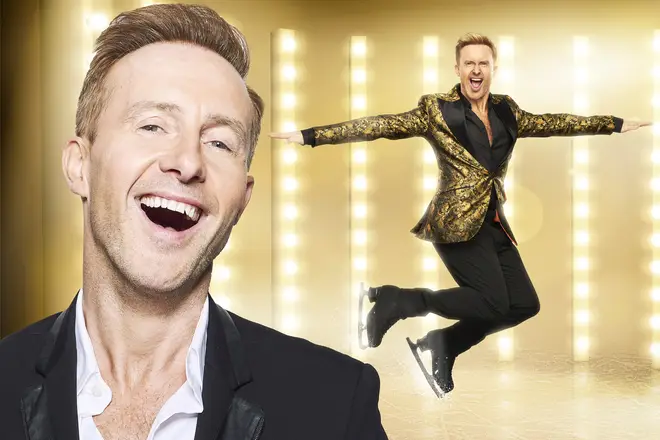 Dancing on Ice 2020 is back for another year, with contestant Ian 'H' Watkins hoping to take home the crown.
Partnered with professional skater Matt Evers, the 43-year-old will continue to perform in front of the judges in the hope of being crowned champion.
But who is Ian, how old is he, and what does he do for a job? Here's everything you need to know:
Who is Ian 'H' Watkins?

Ian 'H' Watkins is best known for being 'H' from Steps, the popular group from the 1990s.

The Welsh singer joined Steps in 1997 after auditions for the band were advertised in The Stage newspaper.

Fans of the band will know Ian was an original member and even survived an early line-up change where three members were axed from the band.

Steps released their first ever single, '5, 6, 7, 8,' in 1997, before releasing their full debut album the following year in 1998.

Steps - 5, 6, 7, 8 (Official Video)

What has Ian 'H' Watkins been up to since Steps?

Steps in 1999 (Ian 'H' Watkins far right).

Picture: PA

After Steps split, Ian teamed up with fellow member Claire in 2002 for a new band called H & Claire.

The duo signed with Warner Music, but their initial singles underperformed and Claire decided she wanted to leave the public eye.

Ian went on to star in a reality series titled H-Side Story, before later going on to perform in a West End production of Fame, as well as several pantomimes.

In 2007, Ian took part in the fifth series of Celebrity Big Brother and placed fourth overall.

Fellow contestants that surpassed him in the final were actor Dirk Benedict (The A-Team), Jermaine Jackson of the Jackson Five, and Bollywood actress Shilpa Shetty.

Ian 'H' Watkins leaves the Celebrity Big Brother house in 2007.

Picture: PA

Ian has reformed with Steps in both 2012 and 2017 for the pop band's reunions, including the release of their fifth studio album which reached number two in the UK charts.

Is Ian 'H' Watkins married and does he have any children?

On January 3, 2007, Ian came out as gay in an interview with The Sun newspaper on the same day he entered the Celebrity Big Brother house, also confirming his relationship with Paul Akehurst.

During his time in Steps, Ian was involved in a relationship with Tim Byrne, the group's manager.

Ian was then in a relationship with Craig Ryder from 2007 until November 2017. On March 6, 2016, they had announced they were fathers to twin sons, Macsen and Cybi Ryder-Watkins, via a surrogate.

What has Ian 'H' Watkins said about Dancing on Ice?

The Steps star was the fifth celebrity skater to be confirmed.

Speaking about the show, he revealed: "What am I doing? I have frantically been YouTubing James Jordan and Ray Quinn.

"I have kids now so it's a skill I can learn and take my kids to the ice. It's scary and exciting and now there's no turning back.

"I know I'm going to be put through my paces and that's the name of the game."

Dancing on Ice 2020: Ian 'H' Watkins with Matt Evers.

Picture: ITV

Following the initial announcement he would be taking part in the show, Ian tweeted: "Totally overwhelmed today... I'll need some time to take it all in!!

"I'm just totally blown away by your incredible support and messages! Thank you so much, truly."

He is the first celebrity in the history of the series to compete within a same sex couple.