Dancing on Ice: Fans think Perri Kiely was robbed after Joe Swash win
10 March 2020, 11:33
A big chunk of Dancing on Ice fans were shocked when Joe Swash was announced the winner on Sunday night (March 8).
Despite Diversity star Perri Kiely scoring the highest results throughout the whole series and being tipped for the crown since day one, it was actually Joe and his partner Alex Murphy who were announced the victors.
The couple saw off tough competition from Perri and Vanessa Bauer, following a very tight public vote.
All three finalists had perfect scores of 40 for all of their dances, but Perri had the most memorable moment with an incredible backflip.
After announcing Joe as the winner, host Phillip Schofield told runner-up Perri that everyone thought he "had it in the bag".
Perri replied: "I gave everything I wanted to.
"Joe has come so far. I've made a friend for life with Joe, he's like my brother."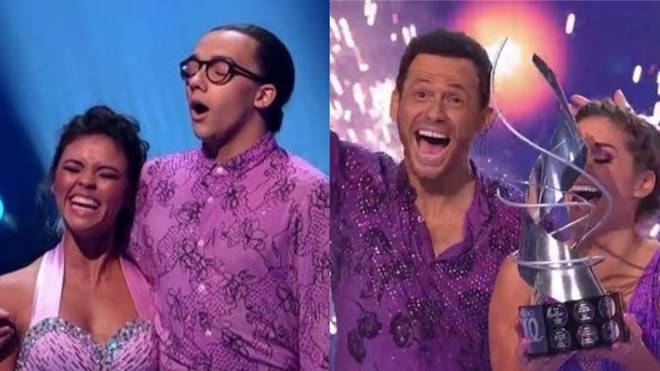 Some fans voiced their frustration online following the result, with one viewer saying: "The viewers has ripped off Perri, he should've won, considering he was more skillful in skating, consistent & talented than Joe.
"My instincts told me that this would happen. I am disappointed, cuz I definitely don't think Joe deserved to win, I'm being honest wid u."
Another said: "I'm sorry that the british public let you down @perrikiely you deserved to win. Joe Swash has done well and improved alot and deserved to be in the final. But Perri did a BACKFLIP on the ice. Everything Perri did was what you wanted from a champion."
On his victory, Joe said: "Honestly, amazing. It is the most amazing experience. To share with Al."