Dancing on Ice Hamish Gaman: Partner, girlfriend, nationality, height and more facts
5 January 2020, 09:12 | Updated: 5 January 2020, 09:16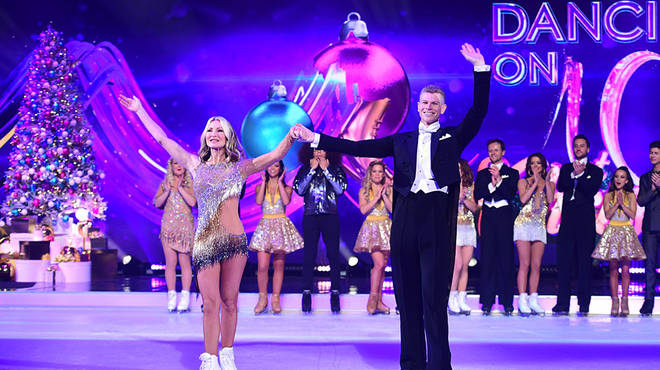 Caprice Bourret and 2019's Saara Aalto's professional DOI partner is one of the most popular professional dancers on the show, but who is he?
Dancing on Ice professional Hamish Gaman has teamed up with Caprice Bourret on this year's series, after reaching the final in 2019 with Saara Aalto, and is one of the favourite professional dancers on the show.
From his partner and girlfriend in real life, to his nationality, here's everything you need to know about Hamish:
Who is Hamish Gaman and where is he from?

Hamish Gaman is a British pair skater. Alongside dance partner Caitlin Yankowskas, he is the 2015 Challenge Cup silver medalist and 2015 British national champion.

In 2018, Hamish joined ITV's Dancing on Ice as a new professional skater for series 10, teaming up with celebrity partner, Olympic athlete Perri Shakes-Drayton.

Hamish returned in 2019 for his second series, and was partnered with singer Saara Aalto who he reached the final with.

He was born in Chertsey, Surrey, and will celebrate is 36 years old.

Hamish Gaman partner and girlfriend: Is he married?

Hamish is in a relationship with artist Amelia Humfress.

In 2018, he wrote on Instagram: "My partner, @ameliahumfress (I know I'm a lucky guy, right?), has taught me so much about why I can feel frustrated about situations and what I can do to resolve the problem bugging me.

"I won't get into the details but Amelia helped me understand the concept of transactional analysis (a quick google and you'll find out everything about this theory) to give me the power to change how I communicate with people, which can help change the way I feel about situations.

"I owe a hug thanks to Amelia for being the person to support me to be a better person for myself and those around me."

Hamish Gaman height: How tall is he?

Hamish stands at 1.92 m (6 ft 3 1⁄2 in).