Friends star David Schwimmer looks totally different in this new Skittles advert
26 January 2018, 15:55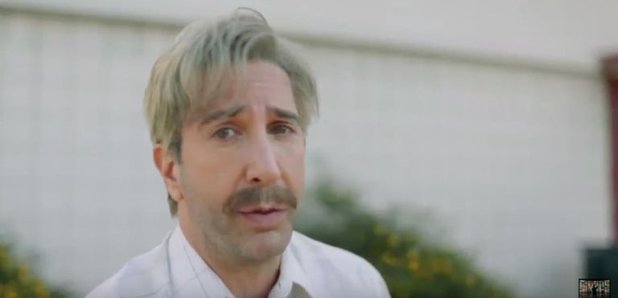 David Schwimmer has popped up in a new series of Skittles adverts for the 2018 Super Bowl, and they're rather bizarre.
The Friends actor takes on four different personas in the quirky commercials, which are bound to give you nightmares.
Watch the promos below:
Skittles previously revealed that the whole advert will apparently only be shown to one person, and their reaction would then be streamed during the Super Bowl Half Time Commercial instead. Strange.
They explained: "The highly exclusive ad will not be leaked to the public, and no, this is not a joke. The ad will be revealed to Marcos on Super Bowl Sunday on Skittles' Facebook page.
"Menendez's reaction is the only thing the public will be able to view on Facebook and no one else besides him will ever see the ad, not even Schwimmer."
Very, very bizarre.