Denise Van Outen has amazingly joined the cast of Neighbours
12 June 2019, 10:56 | Updated: 5 January 2021, 16:31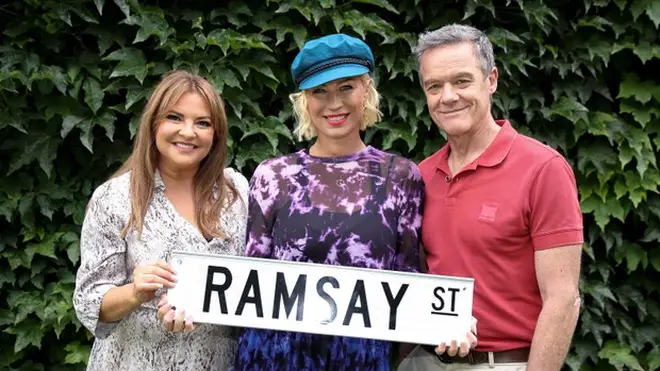 British TV presenter Denise Van Outen has joined the cast of Neighbours in a guest role, because why not?
The singer and actress has already had a soap past, having previously played Karin Smart in EastEnders.
The 45-year-old will now take on the role of Prue Wallace, mother of Harlow Robinson (played by Jason Donovan's real-life daughter Jemma).
Actors Stefan Dennis (Paul Robinson) and Rebekah Elmaloglou (Terese) are currently in London, and are filming alongside Van Outen in St James's Park.
These scenes will be a teaser to an upcoming major storyline taking place later this year, that will see Van Outen join the Neighbours cast in Australia.
The former Strictly Come Dancing runner-up said: "I am thrilled to be joining the cast of one the world's most iconic shows, Neighbours.
"To be asked is a privilege and I am very excited to get to work on a really fun storyline first in London and then heading over to Melbourne. I can't say too much just yet but my character Prue is heading to Ramsay Street to stir things up and I can't wait!"
For the UK scenes, Van Outen will be joined by Good Morning Britain's showbiz reporter Richard Arnold in a cameo role, playing Graham, a man has a strange influence over Prue.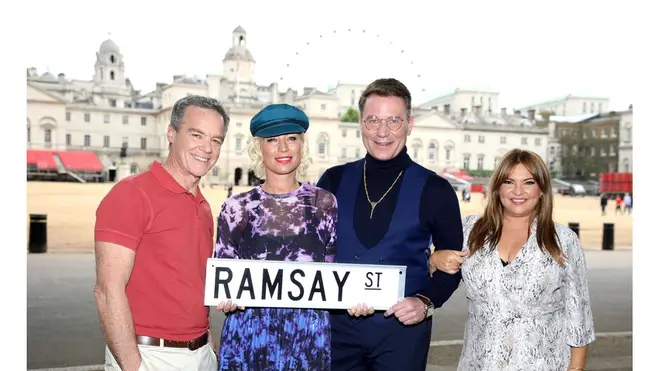 "I always knew my career would hit a 'dead end' eventually, but I never dreamed it would do so in such spectacular fashion joining the cast of Neighbours, home to the most famous cul-de-sac in television. G'Day Britain!" the GMB star said.
Stefan Dennis added: "We love the Brits and being in this incredible city. Getting the chance to work with Denise and Richard is a real treat."