Honey I Shrunk the Kids is getting a sequel 31 years later, with Rick Moranis returning
13 February 2020, 11:50
It's been over 30 years since we first saw Disney's comedy caper Honey, I Shrunk the Kids - and it's now getting a reboot.
Honey, I Shrunk the Kids star Rick Moranis will also return to acting after decades away to appear in the upcoming sequel.
The movie, titled Shrunk, will also see the return of original director Joe Johnston, and will star Frozen's Josh Gad as the son of Moranis's character Wayne Szalinski.
This will be Moranis's first live-action movie since 1997's Honey, We Shrunk Ourselves, which was a straight-to-video release.
Moranis took a step back from acting to focus on raising his two children following the death of his wife, costume designer Ann Belsky, in 1991.
He told USA Today in 2005: "I'm a single parent, and I just found that it was too difficult to manage raising my kids and doing the travelling involved in making movies.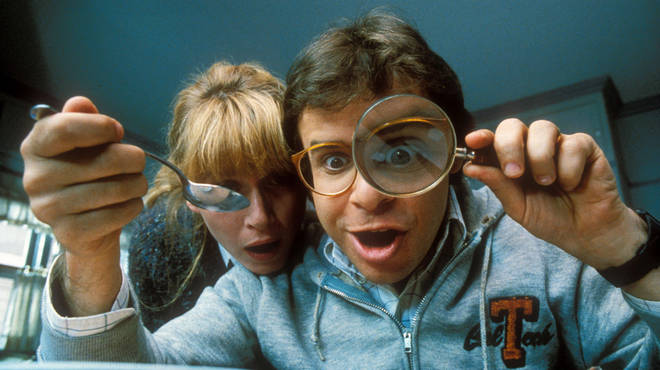 "So I took a little bit of a break. And the little bit of a break turned into a longer break, and then I found that I really didn't miss it.
"In the last few years I've been offered a number of parts in movies, and I've just turned them down. I don't know whether I'll go back to it or not. I've been doing a lot of writing and a lot of parenting, and now I'm doing this."
Honey, I Shrunk the Kids followed the story of an inventor who accidentally shrunk his own and his next door neighbour's children to a quarter of an inch with his electromagnetic shrinking machine, and accidentally throws them out with the rubbish, where they must find their way through their garden to return home.
The film was an unexpected hit, becoming the highest-grossing live-action Disney movie ever at the time.
Rick Moranis is also known for his roles in Ghostbusters, Spaceballs and The Little Shop of Horrors.