Hugh Jackman sends message of support to bullied schoolboy Quaden Bayles
21 February 2020, 16:59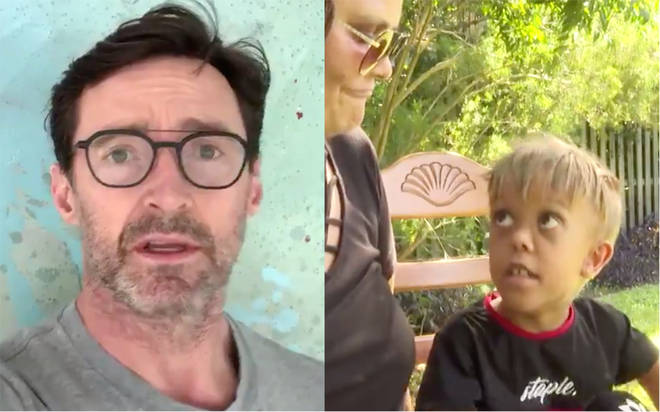 Hugh Jackman has sent a message of support to schoolboy Quaden Bayles after a video went viral about his "daily bullying torment".
In a distressing video, the distraught nine-year-old boy can be seen in tears as his mother livestreams his reactions.
Quaden's mother appealed for advice as she posted the footage of her son in floods of tears after picking him up from school.
The Australian boy, who was born with achondroplasia dwarfism, a genetic condition that affects a person's growth, reveals bullying at school has left him feeling "suicidal".
The Greatest Showman actor Hugh posted a video on Twitter after the clip of Quaden went viral.
He said: "Quaden, you are stronger than you know mate, and no matter what, you've got a friend in me.
"So, everyone let's please be kind to each other, bullying is not okay.
"Life is hard enough, so let's remember, every person in front of us is facing some kind of battle, so let's just be kind."
Star Wars actor Mark Hamill, who played Luke Skywalker, also expressed his support for Quaden on social media.
Mark wrote: "The cruelty is as astonishing as it is heartbreaking."

Walking Dead actor Jeffrey Dean Morgan, who plays Negan in the TV series, also shared a video.
He said: "My man, I don't know your name, I don't know your mum's name, but I saw your video.
"What I want you to know is that you have friends, me included.
"You haven't met me yet, but we'll see if we can change that for one."
For confidential support call the Samaritans in the UK on 116 123 or visit a local Samaritans branch.