In the Heights: Lin-Manuel Miranda's fantastic musical movie explained
3 June 2021, 15:45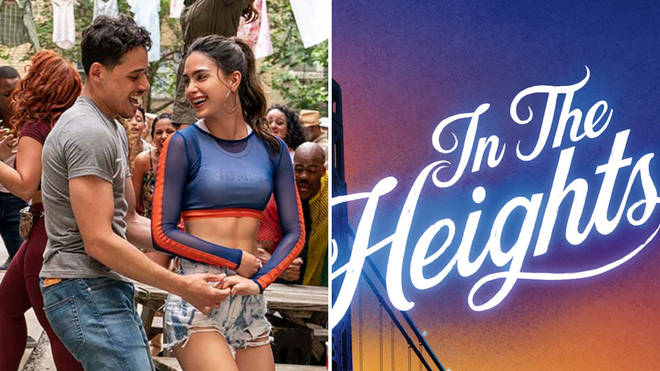 The In the Heights musical took Broadway by storm when it was released over a decade ago, and it's now hitting the big screen.
Released at cinemas this June after a long delay due to lockdown, we can't wait to see Lin-Manuel Miranda's triumphant film, but what is it all about and who will appear?
Here's all the facts you need to know:
What is In the Heights about?

In the Heights is a musical with music and lyrics by Hamilton's Lin-Manuel Miranda and a story by Quiara Alegría Hudes.

The musical is set over the course of three days, following characters in the largely Dominican neighborhood of Washington Heights in New York City.

After a debut in 2005, the original show opened on Broadway in March 2008. It was nominated for 13 Tony Awards and won four, including Best Musical.

The story follows Usnavi, a bodega owner who looks after an aging Cuban lady next door, and longs for a girl working in the nearby beauty salon, with dreams of winning the lottery and escaping to the shores of his native Dominican Republic.

Meanwhile, his childhood friend Nina has returned to the neighborhood from her first year at university, with surprising news for her parents, who have spent their life savings on building a better life for their daughter.

When does In the Heights get released at cinemas?

In the Heights will be released at UK cinemas on June 18, a week after it debuts in the US.

Who is in the cast of In the Heights?

In the Heights.

Picture: Warner Bros

The cast is led by Anthony Ramos as Usnavi, who previously originated the dual roles of John Laurens and Philip Hamilton in the Broadway musical Hamilton.

He also played Usnavi on stage in 2018, while his other TV and film roles include A Star is Born and Trolls World Tour.

The Walking Dead star Corey Hawkins plays Benny, and singer Leslie Grace plays Nina.

Vanessa is played by Mexican star Melissa Barrera, and there are also roles for Jimmy Smits, Olga Merediz, Marc Anthony and Lin-Manuel Miranda himself.

What songs appear in the film?

All songs from the musical are written by Lin-Manuel Miranda, and there are 17 songs in total on the film's original soundtrack album, which will be released on June 11.

Some of the film's songs include 'In the Heights', 'Breathe', 'It Won't Be Long Now', 'When You're Home' and 'Home All Summer'.