Rocketman star Jamie Bell says he's been "cosmically linked" to Elton John since he was 14
17 May 2019, 06:00 | Updated: 17 May 2019, 06:01
Rocketman actor Jamie Bell speaks to Smooth's Kate Garraway about working on the Elton John biopic and how he's been good friends with the legendary singer for many years.
The actor, now aged 33, revealed that he has known Sir Elton since his breakthrough movie Billy Elliot was released in 2000, back when he was just 14 years old.
"He saw it when the film was actually called Dancer, because it wasn't always called Billy Elliot," Jamie told Smooth's Kate Garraway. "I think it maybe even is called Tiny Dancer in Japan or something."
Jamie explained how the movie struck an emotional chord with Elton, saying: "He came to see that movie, and I remember he was like an emotional wreck.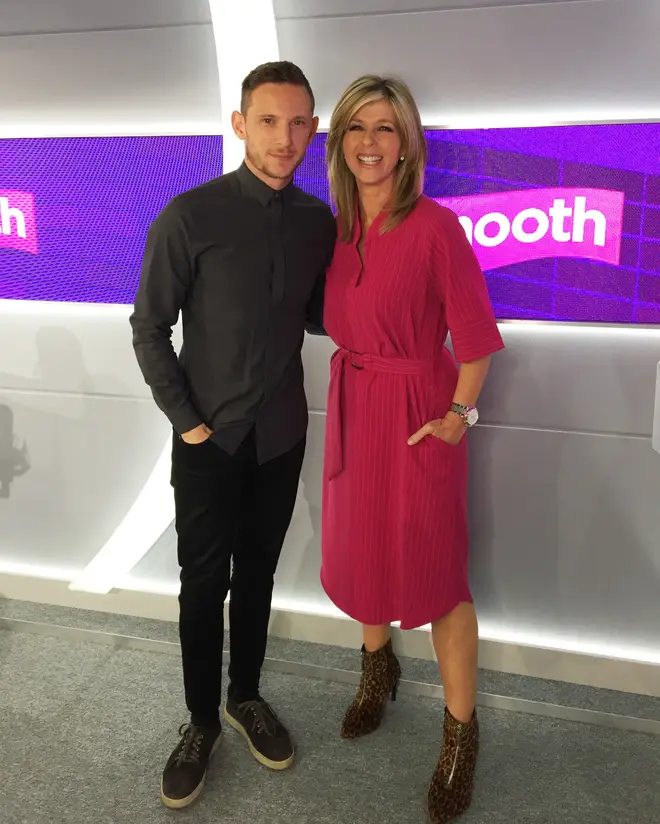 "The movie really impacted him heavily, and I think it was the relationship between Billy and his father, I think it echoed a lot of his own relationship with his dad. I don't think his dad ever went to see him play, so when Billy's father turns up to see him perform, I think it just destroyed him.
"He famously went to write the music for the musical which was very successful, and I've just been kind of cosmically tethered to him, in a way.
"When he heard that I might be playing his best friend, it somehow kinda felt right. It's a massive honour, and Elton's a fantastic and loving man."
Jamie Bell plays Bernie Taupin in Rocketman, opposite Taron Egerton as Elton. Bernie has been Elton's songwriting partner from the very beginning of his career, and the film follows their journey after first meeting as young musicians.
"They never collaborated together in the same room," said Jamie. "Famously, Bernie would write the lyrics alone, either on the farm or just a different place, and he would send them to Elton and he would compose the music. That somehow seemed to work.
"For Elton, words make him front and centre. He'd bring him out during shows, Bernie was on all the tours, all the jets. They came as a package.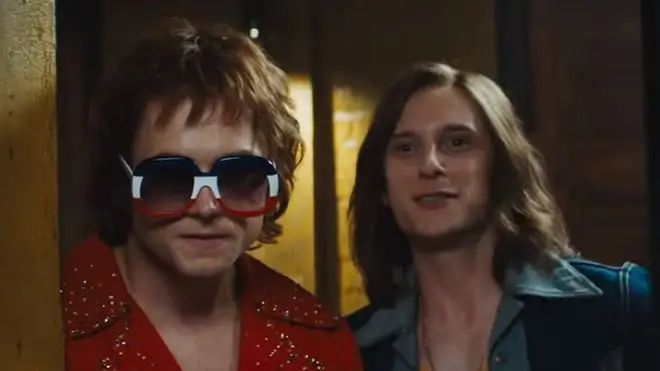 "But Bernie was also not perfect, he had his ups and downs and turbulent times. And in fact, they did break up for a period of time. They stopped working together for a while.
"The film explores the highs and lows of that relationship. I will say that there is a need, they both need each other. That need still exists today, they are the opposite side of each other's coin."
Explaining how the movie looks and sounds, he said: "I think if you're telling an Elton John story, Elton John is larger than life, that's just the way it is. You can't just tell a normal narrative biopic of someone, you've got to employ other tools to tell it.
"We've used his music and songs throughout his entire career, sometimes not in chronological order. We've worked them in a way where they really tell the story narratively, the lyrics tell the story.
"But we're also employing elements of surrealism and fantasy, and the movie spins off of its reality. It's a true musical, and very vibrant and full of life. The story is a celebration of a life, a sometimes difficult life.
"But in the end, he's still going and he's on a three year tour to say farewell, like only Elton could!"
Rocketman tells the story of Elton's early years in the music industry, and premieres at the Cannes Film Festival today (May 16), followed by its European premiere in London on Monday (May 20). The film will then hit cinemas on Wednesday (May 22).
Meanwhile, Bodyguard star Richard Madden has signed up to play Sir Elton's first manager and former lover John Reid, while Bryce Dallas Howard will play Elton's mother Sheila Eileen.