John Lithgow facts: What is his age, what movies is he in and who is his wife?
5 March 2019, 16:40 | Updated: 11 March 2019, 15:46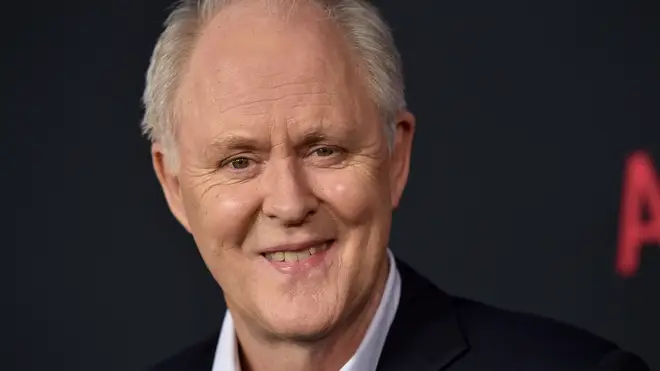 John Lithgow is a true TV and film legend, thanks to his diverse roles from 3rd Rock From the Sun to The Crown.
In 2019, he is appearing as a contestant in Celebrity Bake Off alongside the likes of Russell Brand and Jon Richardson.
But what is he best known for and how big is his family? Here's all the important facts:
Who is John Lithgow and what films and TV shows has he been in?

John Lithgow on Watching His Own Movies

John Lithgow is an American actor, musician, comedian and author. He has won two Tony Awards, six Emmy Awards, two Golden Globe Awards, three Screen Actors Guild Awards, an American Comedy Award, four Drama Desk Awards, and has been nominated for two Academy Awards and four Grammy Awards.

He is best known for his TV television roles as Dick Solomon in the sitcom 3rd Rock from the Sun, Arthur Mitchell in the drama Dexter and as Sir Winston Churchill in the Netflix drama The Crown.

He is also well known for his film roles in Blow Out, Twilight Zone: The Movie, Footloose, Santa Claus: The Movie, Harry and the Hendersons, Shrek, Rise of the Planet of the Apes, Interstellar and Daddy's Home 2.

He won Oscar nominations for Best Supporting Actor in the films The World According to Garp and Terms of Endearment.

John is also a prolific stage actor, appearing in adaptations of Sweet Smell of Success and Dirty Rotten Scoundrels. He has also recorded music, such as the 1999 children's music album Singin' in the Bathtub.

John Lithgow age: How old is he?

John Lithgow was born on October 19, 1945. He celebrated his 73rd birthday in 2018.

He was born in Rochester, New York. His mother, Sarah Jane Price, was a retired actress. His father, Arthur Washington Lithgow III, was a theatre producer and director.

His father was born in Puerto Plata, Dominican Republic, to an American-Dominican family of Scottish, English and French descent.

John Lithgow wife and children: How big is his family?

John Lithgow and wife Mary in 2017. Picture: Getty

John Lithgow married Jean Taynton, a teacher, in 1966.

The couple had one son together, actor and clinical psychologist Ian Lithgow, born in 1972.

Ian Lithgow appeared in many episodes of 3rd Rock From the Sun alongside his father, as the character Leon.

Ian Lithgow in 2012. Picture: Getty

He and his wife separated after he had an affair with actress Liv Ullmann, and they divorced in 1980.

Lithgow married UCLA history professor Mary Yeager in 1981, and they had son Nathan and daughter Phoebe together.

John Lithgow height: How tall is he?

Always a towering presence, John Lithgow is said to be 6'4" tall.