John Torode's Nutribullet explodes in another kitchen disaster for TV chef
13 May 2020, 10:24 | Updated: 13 May 2020, 12:39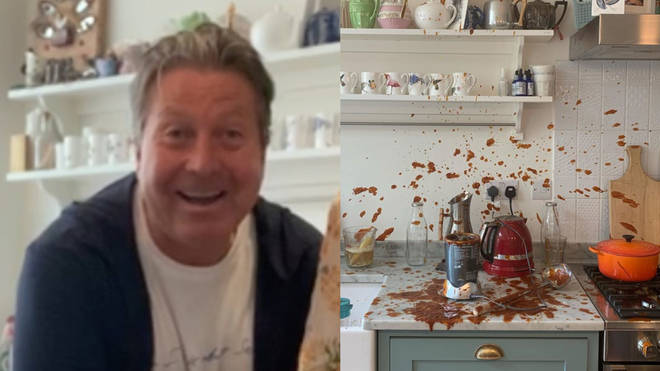 The star's latest kitchen blunder comes just weeks after John set fire to a tea towel live on This Morning.
John Torode was making a sauce at home when his Nutribullet exploded all over his pristine kitchen.
The MasterChef presenter shared pictures of the disaster with the mess splattered all over his walls, counter, walls and even kitchen ceiling.
In the series of images that has us all cringing in sympathy, the chef goes on to explain it took him two hours to clean up the mess.
John wrote on the Instagram post: "Making Mr JOHNs and the Nurtribullet popped open and it did go everywhere.
"This pic doesn't do it justice but a have a closer look it did go everywhere including the ceiling and all over the kitchen.

"Two hours of cleaning it has taken me. Oh well. It was just the base and not the actual sauce.. #lockdown #mrjohns #sauce #cleaning #upthewalls."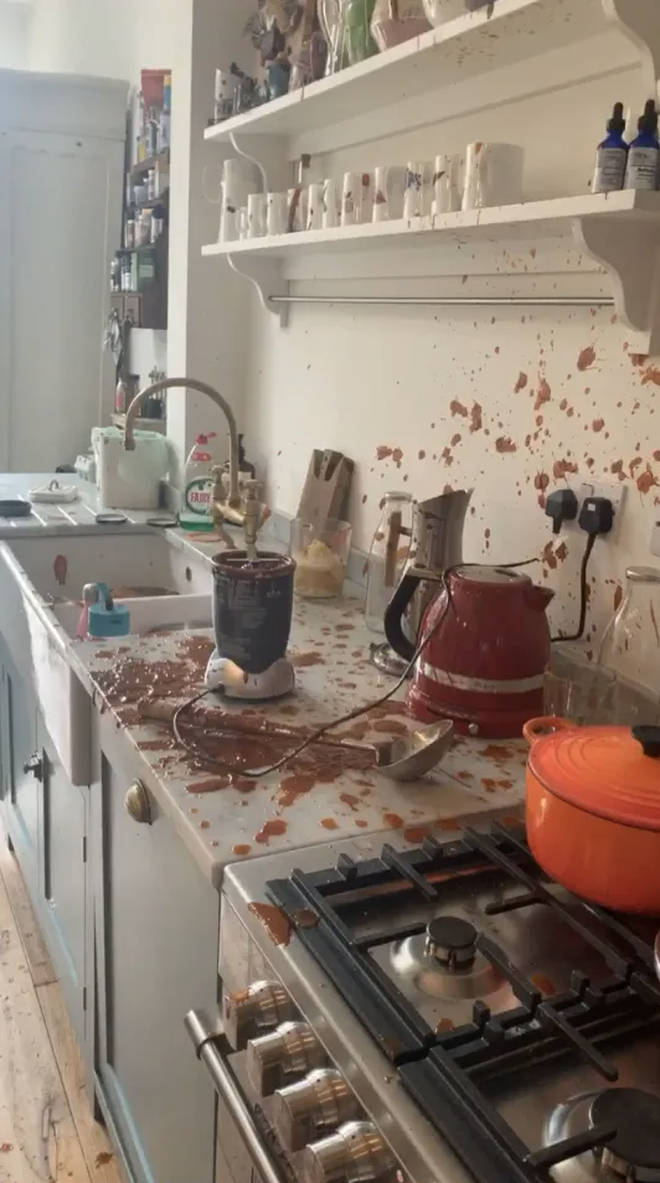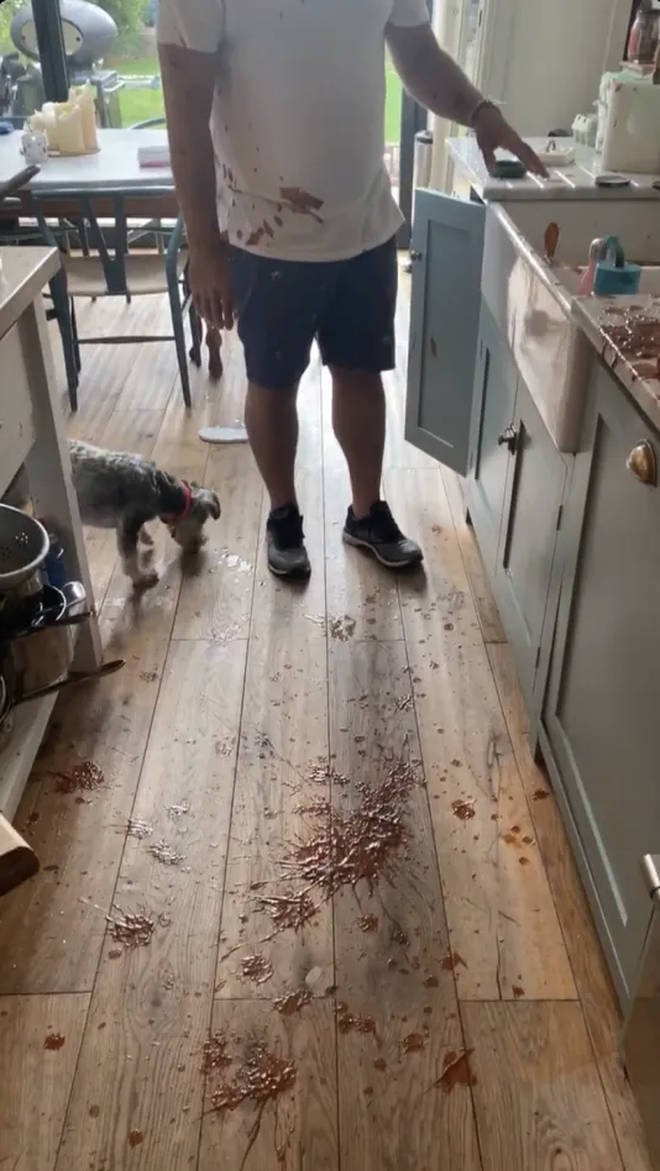 The latest kitchen disaster comes just weeks after the TV chef set fire to a tea towel live on This Morning, as horrified presenters Holly Willoughby and Phillip Schofield looked on.

On April 28 John was teaching a segment on how to make your very own McDonald's breakfast when a tea towel caught fire on the hob behind him.
"Fire!" Holly screamed, before Phillip shouted "Fire, John! Behind you!, cooker! Your towel's on fire! Behind you, John, you're on fire!"
Thankfully, the chef was able to quickly put out the fire, taking the towel and pouring cold water on it, before carrying on with the segment.
Holly and Phillip were looking on with shock at what just happened, and how John dealt with it all so calmly.
Phillip ended the segment by laughing and adding: "I love this show so much."